Lack of diversity prompts Oscar boycott announcement
Reuters | 1/22/2016, 7:38 a.m.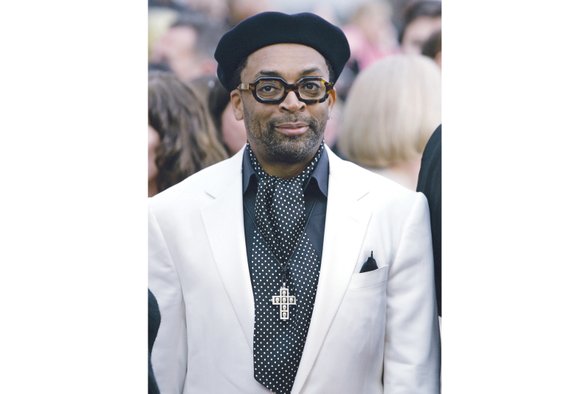 Director Spike Lee and actress Jada Pinkett Smith plan to boycott next month's Academy Awards ceremony because black actors were shut out of nominations.
The Academy acknowledged this week that it needs to do more to promote diversity after the Oscar nominees for acting that were announced last Thursday lacked black performers for a second straight year.
Almost immediately, disappointed fans and activists revived the Twitter feed #OscarsSoWhite that emerged in 2015.
Mr. Lee, director of numerous movies, including "Do the Right Thing" and 2015's "Chi-Raq," said he timed his announcement Monday of the Oscar ceremony boycott with the national holiday commemorating slain civil rights leader Dr. Martin Luther King Jr.
"How Is It Possible For The 2nd Consecutive Year All 20 Contenders Under The Actor Category Are White? And Let's Not Even Get Into The Other Branches," Mr. Lee wrote under the #OscarsSoWhite hashtag.
"40 White Actors In 2 Years And No Flava At All. We Can't Act?!" tweeted Mr. Lee, who was awarded an honorary Oscar in November.
Academy of Motion Picture Arts and Sciences (AMPAS) President Cheryl Boone Isaacs said the Academy, which awards the Oscars, had made changes in recent years to drive diversity. But "the change is not coming as fast as we would like," she said. "We need to do more."
Ms. Isaacs, who is African-American, called for "big changes," saying she was "heartbroken and frustrated about the lack of inclusion" in this year's crop of nominees.
"In the coming days and weeks, we will conduct a review of our membership recruitment in order to bring about much-needed diversity," Ms. Isaacs said.
Mr. Lee said his decision to stay away from the ceremony was meant as no disrespect to Oscar emcee Chris Rock and producer Reginald Hudlin, both of whom are African-American, or to AMPAS officials.
Ms. Pinkett Smith, who appeared in two "Matrix" movies, also said she would skip the Feb. 28 ceremony.
"Maybe it's time we pull back our resources and we put them back into our communities. And we make programs for ourselves that acknowledge us in ways that we see fit, that are just as good as the so-called mainstream," she said in a video posted on Facebook.
Her husband, Will Smith, who stars in the football injury drama "Concussion," and Idris Elba, who portrayed an African warlord in "Beasts of No Nation," were among the actors snubbed this year.
The cast and director of hip-hop biopic "Straight Outta Compton" also were left out.
The boycott statements came after comedy "Ride Along 2," starring Ice Cube and Kevin Hart, pushed "Star Wars: The Force Awakens" from its position atop the weekend box office.