VSU coach calls it quits
Fred Jeter | 1/29/2016, 7:32 a.m.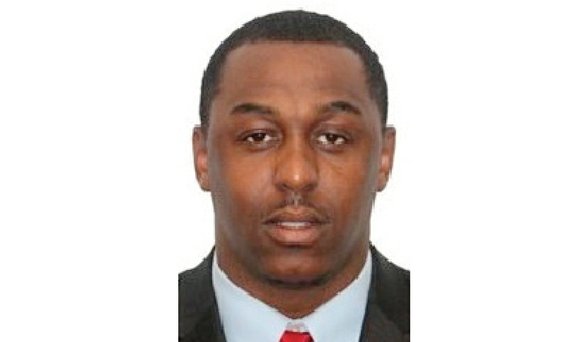 Virginia State University is looking for a new football coach — again.
After posting a 6-4 record in his only season with the Trojans, Coach Byron Thweatt, 38, has resigned to become the linebackers coach at James Madison University.
Coach Thweatt replaced Coach Latrell Scott, who stepped down following the 2014 season to become head coach at Norfolk State University.
"It was a really tough and emotional decision," Coach Thweatt told the Free Press on Wednesday. "I love Virginia State. My parents went here. And I love my team — an amazing group of guys with tremendous character. It was a joy to be here. But I'm making the move based on what's best for my family."
With Coach Thweatt's departure, university officials named Justin Harper as the Trojans' interim head coach. Coach Harper will handle day-to-day operations until a permanent coach is found.
A native of Catawba, N.C., Coach Harper was a star receiver at Virginia Tech and played three seasons with the NFL Baltimore Ravens.
Coach Harper was the wide receivers coach this past season at VSU.
Coach Thweatt and wife, Mieya, have three young daughters, Brianna, Bryce and Bralynn. He and his family will move soon to Harrisonburg, he said.
At JMU, Coach Thweatt will work under incoming head coach Mike Houston, who recently replaced Everett Withers, who spent two seasons at JMU.
Coach Withers left JMU for the head coaching job at Texas State University in San Marcos, Texas.
Virginia State University plays in the NCAA Division II in the CIAA. JMU competes on the next tier up, the Football Championship Series (FCS) in the Colonial Athletic Association.
Coach Thweatt grew up in Southern Chesterfield County, within a mile of the VSU campus in Ettrick. He was a star linebacker at Matoaca High School and the University of Virginia. He played in 2001 with the NFL Tennessee Titans before starting his coaching career.
Before succeeding Coach Scott at VSU, Coach Thweatt was an assistant coach one year at U.Va., his alma mater, and then at the University of Richmond from 2007 to 2014.
At UR, he was also a recruiting coordinator.
He admits he may have been a bit spoiled by coaching at higher classification schools with larger support staffs and budgets.
VSU was his first experience with an HBCU program and his first test as a head coach.
"There were some things I wasn't used to, like dealing with equipment, monitoring study hall, things like that," he said.
"Perhaps I wasn't strong enough to fight through it. A good coach should make the most of every situation."
Two agonizing, close losses kept the Trojans from contending for top CIAA honors.
VSU lost to the CIAA Northern Division champ, Bowie State University, 22-17 and to Northern Division runner-up, Virginia Union University, 28-27, in what turned out to be Coach Thweatt's final game.
Both Bowie State and VUU advanced to the NCAA playoffs.



Coach Thweatt doesn't rule out becoming a head coach again.
"Whatever happens, I'll value my time at Virginia State," he said, "and I will be a better coach in the future based on what I've learned here."
VSU will open its 2016 season Sept. 3 at Lenoir-Rhyne University, a perennial playoff team, in Hickory, N.C.
Also CIAA Southern Division juggernaut Winston-Salem State is on the Trojans' schedule for the first time in many years.