Muralists coming to town for latest project
7/8/2016, 8:36 p.m.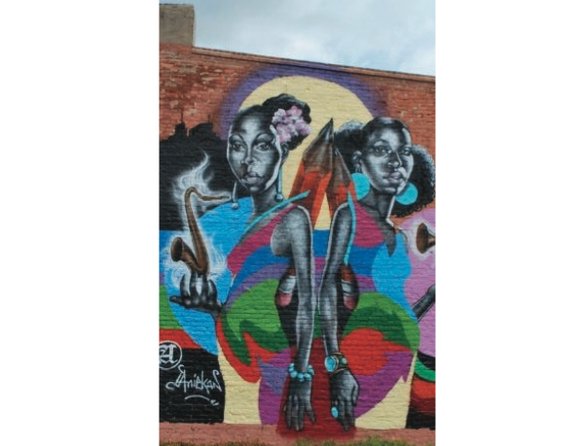 Richmond is about to get more murals.
Beginning next week, at least 10 muralists from across the world will paint distinctive works on the exterior walls of now bare buildings — with the permission of the owners, of course.
The artists are expected to start work Wednesday, July 13, and wrap up 11 days later, on Sunday, July 24, it has been announced.
Between 14 and 20 buildings are to be painted through the Richmond Mural Project, according Art Whino, a Washington-based gallery that seeks to bring together art pioneers and new talent.
This is the fifth year for the project, which already has created 86 murals in Richmond and will reach its short-term goal of 100 murals when the artist put up their brushes this year. That's just from this initiative, and doesn't count the dozens of other murals that individuals and other projects have created in the city in recent years.
The long-term goal of the Richmond Mural Project, according to Art Whino, is to turn Richmond into an outdoor gallery of murals that receives wide recognition and lures additional tourists.
Although murals completed under the Richmond Mural Project have their critics, the artwork has definitely given the city a new look.
Among the crop of artists who will be letting their creative juices flow in this latest effort will be Jacob Eveland of Richmond, Pat Perry of Detroit, Lawrence "Naturel" Atoigue of Maryland, Jason Woodside and Marka27 of New York, Handiedan of Amsterdam, Vladimir "Waone" Manzhos of Kiev, Ukraine, and Jade of Lima, Peru, according to Art Whino.
Information: RichmondMuralProject.Squarespace.com.