Frank Tennyson Jr., businessman, sports coach, succumbs at 51
7/15/2016, 9:52 a.m.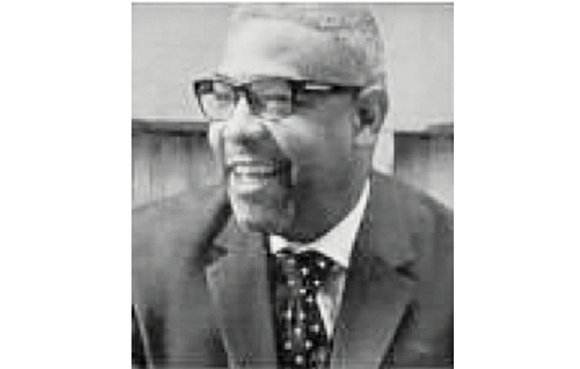 "Be great!" was a favorite expression of Franklin "Frank" Delano Roosevelt Tennyson Jr., who strived to live up to his mantra through his dedication to sports and his family.
At the time of his death from a heart attack on Monday, July 4, Mr. Tennyson, 51, was preparing to move his ill mother from an area hospital to home-based hospice care. On the day of his funeral, Saturday, July 9, 2016, Mr. Tennyson's mother, Shirley Ann Branch, died.
Mr. Tennyson, a financial adviser, was owner of Tennyson Consulting Services. He was remembered by family and friends as "a class act, a gentleman, positive, professional and upbeat." He also was described as a father who showed unwavering love to his three sons.
His funeral was held at Cedar Street Baptist Church of God. Interment was at Washington Memorial Park.
A native of Richmond, Mr. Tennyson was a sports enthusiast who spent much of his childhood at the Boys & Girls Club of Metro Richmond. He played basketball for Highland Springs High School from 1979 to 1982, and received a full basketball scholarship to Longwood University, where he led the university's team in assists and steals.
While at Longwood, Mr. Tennyson joined Kappa Alpha Psi Fraternity, and served as chapter president.
For many years, he coached scores of area youngsters in AAU basketball programs, including two of this three sons.
His middle son, Donaven, 18, who recently graduated from Benedictine College Preparatory School, signed in February to play football for Vanderbilt University, where he received a full scholarship as a wide receiver.
Mr. Tennyson's oldest son, Frank III, 27, a graduate of the University of Virginia, is director of the 600-student Rainbow Station school in Shenzhen, China.
Mr. Tennyson's youngest son, Dillon, 13, is an eighth-grader who plays basketball and football and runs track.
"Out of all the many roles at which Frank excelled, his crowning achievement was his three sons and the success which bore itself in their lives each and every day," his family wrote in the funeral program. "Frank was as devoted a father as a person could be. He prided himself on being there for every practice, game, concert or play. He understood intuitively who each of his sons was and knew how to tailor his parenting to fit their unique journeys into manhood."
In addition to his sons, Mr. Tennyson is survived by two brothers, Reginald and Anthony Tennyson.