Allie Ragin Jr., teacher, sports coach, dies at 76
3/1/2018, 1:41 a.m.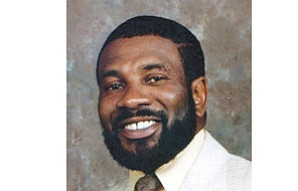 Allie Ragin Jr. used his education and athletic skills to benefit and support youth sports programs in Richmond.
A longtime middle school teacher who, as a teen, starred in sports at Armstrong High School, Mr. Ragin touched the lives of city youths as a football and baseball coach for teams in the city Department of Recreation and Parks programs.
For years, the Richmond native also was a mainstay for the Metropolitan Junior Baseball League. He served for a time as commissioner of the Richmond nonprofit that for 52 years has operated baseball programs for inner-city youths. He also ran MJBL's former bingo fundraiser to raise money for the program.
His contributions to city youths are being remembered following his death on Wednesday, Feb. 14, 2018. He was 76.
Family and friends celebrated his life Thursday, Feb. 22, at a service at the March Funeral Home Laburnum Chapel.
After graduating from Armstrong High, Mr. Ragin earned a basketball scholarship to the now-closed Kittrell College in North Carolina. He transferred to Delaware State University to play, but later went to Salisbury, N.C., to earn his undergraduate degree at and play basketball for Livingtone College.
After graduating in 1965, he began his teaching career in Caroline County, then returned to Richmond to teach at Thompson, Westhampton and Martin Luther King Jr. middle schools for 25 years before retiring from the city public school system.
After retiring, he continued to teach homebound students and work in RPS' Information Technology Department. He also continued volunteering with youth sports.
Mr. Ragin was a past president of Livingtone College's Richmond Alumni Chapter and for years held a tennis tournament to benefit the school's scholarship program.
In 2007, he was inducted into the college's athletic hall of fame.
He also was a member of Kappa Alpha Psi Fraternity, the Die Teufel Club and the YMCA and sang in a citywide male choral group. He also was a member of Hood Temple AME Zion Church in Jackson Ward.
Survivors include his two sons, Darryl A. Eanes and Allen R. Turner; a sister, Sarah E. Cole; four grandchildren; and six great-grandchildren.