Rev. Canon Allan R. Wentt, 84, retired rector of St. Philip's Episcopal, dies
7/15/2016, 9:53 a.m.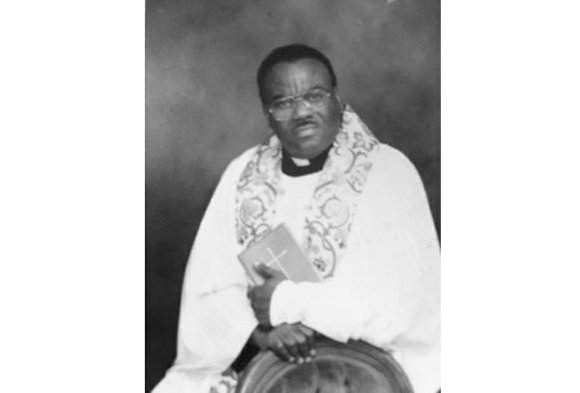 Richmond has lost an acclaimed Episcopal church leader and a renowned vocal artist.
The Rev. Canon Allan R. Wentt, 84, who served for 17 years as rector of St. Philip's Episcopal Church before retiring in 1996 after a nearly 50-year career as a priest, died Tuesday, July 5, 2016, at his home in Richmond.
A gifted baritone, Rev. Wentt studied at the Juilliard School of Music before making his debut at New York's Towne Hall in 1962. He gave his final performance in December 1987 at the former Carpenter Center in Richmond.
A memorial service was held July 11, at St. Philip's Episcopal Church in North Side. Interment was private. 
"He was an excellent priest," said Joseph L. Hayes, who served as senior warden and parish administrator during Rev. Wentt's tenure. "He did an excellent job serving the parish and the people."
Born in Kingston, Jamaica, Rev. Wentt was 4 when his family moved to Panama. He attended parochial schools in Panama and graduated in 1956 from Berkeley Divinity School in New Haven, Conn., which is now a part of Yale University.
He was ordained as a priest in 1956, and initially assigned to a mission church in Panama, where he studied voice at the National Conservatory of Panama before singing with the Billy Graham Crusade in Puerto Rico.
In 1959, he attended Juilliard on a scholarship, earning the coveted Enrico Caruso Memorial Scholarship four times. He earned both a bachelor's and master's from Juilliard, and earned rave reviews from The New York Times for his debut.
Rev. Wentt was a soloist in the performance of several oratorios, including Handel's "Messiah" and Mendelssohn's "Elijah." He concluded his musical career with a benefit concert with Charmaine McGilvary in 1987.
As a priest, he served parishes in the Bronx, N.Y., Louisville, Ky.; and Columbus, Ohio, before coming to Richmond.
As rector of St. Philip's, Rev. Wentt made significant and long-lasting contributions. Under his leadership, a new parish hall was built and dedicated on Oct. 3, 1993. His many years of service were recognized by a resolution of the 202nd Annual Council of the Diocese of Virginia.
During retirement, he served several congregations on a part-time basis, the last of which was St. James' Episcopal Church in Warfield, Va.
Survivors include his wife, Karen B. Wentt; children, Dr. Allan R. Wentt Jr., Cassandra Wentt, Karen Wentt, Michelle Wentt, Kimberley Buster-Williams, Billie-jeanne Buster and Dr. Norman Buster Jr.; 13 grandchildren and one great-grandchild.
The family requests memorial contributions be made to the Rev. Allan R. Wentt and Karen B. Wentt Scholarship Fund at Virginia Union University, 1500 N. Lombardy St., Richmond, Va. 23220.