Richmond area dancer wins bronze medal in National ACT-SO Competition
7/22/2016, 2:08 p.m.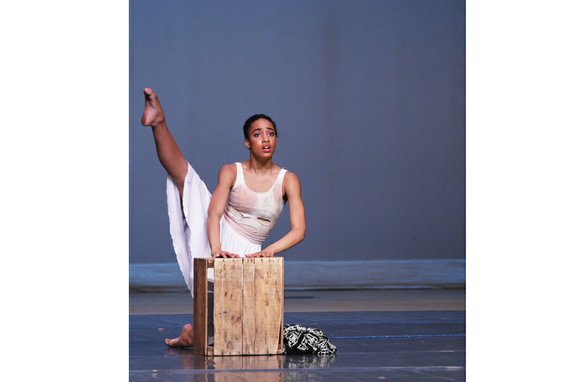 A Richmond area student won a bronze medal in dance at the national NAACP ACT-SO Competition.

Keola Jones, a rising junior at Henrico High School's Center for the Arts, was the lone member of the Richmond Branch NAACP team to win a medal in the ACT-SO events held during the NAACP's annual convention in Cincinnati.
She won for her dance performance set to the song "Pearls" by Sade and choreographed by Rodney Williams of the City Dance Theatre of Richmond. Along with the medal, she was awarded a tablet computer, a $1,000 scholarship and other prizes.

The Richmond team also included Tiel Love and Aaron Reid, who competed in the poetry and dramatics categories, respectively, as well as adults on the Richmond NAACP ACT-SO Committee, including chair Mary Love and co-chair Monique Randolph.
While they didn't win medals, Tiel was selected to perform at the convention in the ACT-SO band and Aaron was selected to sing in the ACT-SO choir at the awards ceremony last Sunday.
Keola also was selected to perform at the ceremony with the ACT-SO dance troupe under the direction of choreographer Anthony Burrell.
Overall, 96 youths were awarded gold, silver and bronze medals in 32 categories. More than 700 youths representing about 200 NAACP branches across the nation participated in the ACT-SO finals last Friday.

ACT-SO, which stands for Afro-Academic, Cultural, Technological and Scientific Olympics, is a yearlong program design to encourage academic and cultural achievement among African-American high school students. Like the other youths in the national competition, the three Richmond youths won gold medals in the local competition to win the opportunity to compete in the national finals at the convention.