Ali remembered in Muslim world as a voice of change
6/10/2016, 6:33 a.m.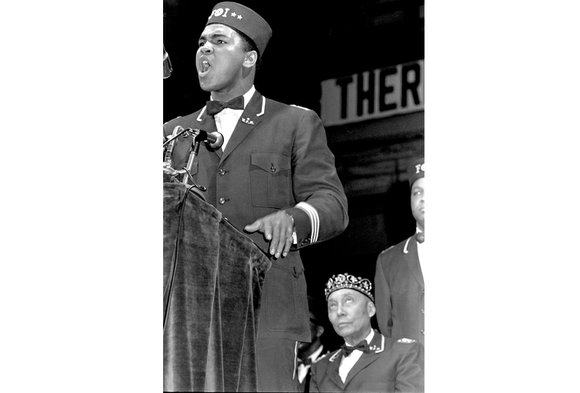 Yet others in the region remember him for his boxing first, not his religion or politics.
Mohammed Assem Faheem, a three-time youth heavyweight champion in his native Egypt, takes a different view of Mr. Ali.
"To me, he was primarily a boxing role model to follow," he said. "When I watched tapes of his fights, I focused on two things: His footwork and defense tactics. I could not copy them, they were too good for me," said Mr. Faheem, 26, who is better known by his nickname, Konga.
To Nashaat Nashed, a 55-year-old boxing coach who is also a member of Egypt's Coptic Christian minority, Mr. Ali was an inspiration.
"God created him to box, not for anything else. I owe it to him that I took up boxing and that I fell in love with the sport," he said.
Nizam Zayed, 48, a Palestinian handyman at a gym in the West Bank city of Ramallah, said he watched most of Mr. Ali's matches during the old days of black-and-white television. "My generation liked Muhammad Ali because he was very good at boxing and because his name was Muhammad Ali and he was a Muslim."
Pakistan's cricket legend-turned-politician Imran Khan, writing a series of tweets mourning Mr. Ali's death, described the boxer as the "greatest sportsman of all time" and a man of strong convictions. "Sportsmen have a limited career life span in which they can earn and Ali sacrificed it for his beliefs with courage and conviction."
In Iraq, where Mr. Ali visited in 1990 to secure the release of 15 Americans who had been taken hostage by Saddam Hussein, retired heavyweight boxer Ismail Khalil mourned "The Greatest."
"Today marks the death of a great champion. It is sad day for the world of boxing. This champion does not represent America only, but the entire Islamic world, too."