The people's champion
6/10/2016, 7:10 a.m.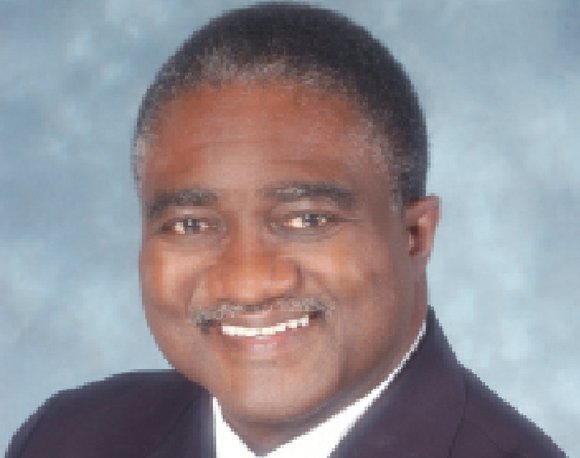 George Curry
Ditch the memories of Muhammad Ali showing up uninvited at Sonny Liston's training camp, announcing that he was going bear hunting. Put aside his boasts of being the greatest of alllll-timmmme. Scratch the images of the "Ali Shuffle" and his patented rope-a-dope.
Mr. Ali's greatest victories came outside the boxing ring. He was the greatest of all time as a boxer and, more importantly, as a humanitarian. He consistently displayed unwavering courage and a willingness to be unpopular. In fact, it was his unpopularity with the establishment that made him popular with people throughout the word.
I met Mr. Ali twice, first in the late 1960s during a conference of college newspaper editors in Washington, and in the late 1990s as a board member of the American Society of Magazine Editors.
At the first meeting, I was struck by how physically imposing Mr. Ali was at 6-foot-2½ and about 236 pounds. I pretended to be boxing with him — making sure he knew that I was just pretending. My fist looked like a small pimple next to his face. Mr. Ali was extremely generous with his time and was playful as ever.
By our second meeting, he had been diagnosed with Parkinson's disease, a progressive disorder of the nervous system that affects body movement. Though considerably slowed, he was still the star attraction, communicating with his eyes more than with his mouth. 
"Muhammad Ali was The Greatest. Period. If you just asked him, he'd tell you. He'd tell you he was the double greatest; that he'd 'handcuffed lightning, thrown thunder into jail.' But what made The Champ the greatest — what truly separated him from everyone else — is that everyone else would tell you pretty much the same thing," President Obama and First Lady Michelle Obama said in a statement.
Mr. Ali was also the boldest — unafraid to take a stand. He was widely criticized — even by African-Americans such as Jackie Robinson — for joining the Nation of Islam shortly after his upset victory over Mr. Liston. He later left the NOI but remained an outspoken advocate for African-Americans and the downtrodden.
In an interview with Playboy magazine, which is included in "The Muhammad Ali Reader" edited by Gerald Early, Mr. Ali was asked: "What would the old Cassius Clay be doing today?"
In his typical direct manner, Mr. Ali replied, "If I was Cassius Clay today, I'd be just like Floyd Patterson. I'd probably have a white wife and I wouldn't represent black people in no way. Or I'd be like Charley Pride, the folk singer. Nothin' bad about him — he's a good fella and I met his black wife, but Charley stays out of controversy. I'd be that kind of man."
But he wasn't that kind of man. And he was sensitive to the type of lifestyle his high-profile career afforded him and the rest of black America.
"Last week, I was taking a ride and thought, 'I'm driving a Rolls-Royce and I got another one in the garage that I hardly ever use that cost $40,000,' " Mr. Ali said. "I got a Scenicruiser Greyhound bus that sleeps fourteen and cost $120,000 and another bus that cost $42,000 to $162,000 just in mobile homes.
"Well, I was driving down the street and I saw a little black man wrapped in an old coat standing on a corner with his wife and little boy, waiting for a bus to come along — and there I am in my Rolls-Royce. The little boy had holes in his shoes and I started thinkin' that if he was my little boy, I'd break into tears. And I started crying."
Mr. Ali didn't know it, but wherever he was going, the FBI was spying on him as part of its COINTELPRO campaign to undermine civil rights leaders and organizations.  
Although his own government engaged in such cowardly acts, Mr. Ali was a true patriot, standing up to his government when it was wrong — costing him more than three prime years of his life — and praising it when it was right.
As Mr. Ali liked to say, "He who is not courageous enough to take risks will accomplish nothing in life."
The writer is president and CEO of George Curry Media LLC.