Area residents tell their brush with 'The Greatest'
6/10/2016, 7:25 a.m.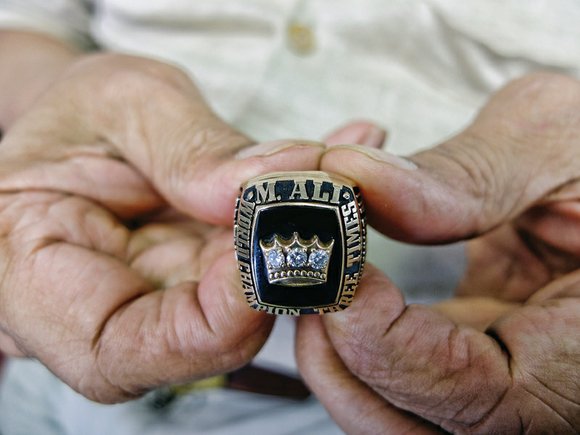 Stories by Bonnie V. Winston
'A far greater human being than I ever thought'
Jesse Vaughan, the Richmond native and creative genius behind Virginia State University's recent "Building a Better World" campaign, has won 27 Emmy Awards during the course of his career.
But Vaughan says the highlight of his nearly 40 years as a director and producer for television and film in Richmond, Washington and Los Angeles was directing "The Last Punch," a feature film about Muhammad Ali's last fight.
Filmed in Atlanta in 2013-2014 but not yet released, the movie tells the story about "The Drama in the Bahamas,' the Dec. 11, 1981, fight in Nassau, Bahamas, against Canadian Trevor Berbick that capped Mr. Ali's extraordinary 21-year professional boxing career.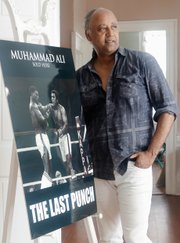 Mr. Ali was about five weeks shy of his 40th birthday and already suffering with trembling hands and vocal stutters. Just a year earlier, Mr. Ali had attempted to regain the heavyweight title for an unprecedented fourth time and went into the ring against Larry Holmes. Mr. Ali lost miserably.
"He didn't want to end his career on a sour note," Mr. Vaughan explained. "But no one would grant him a license to fight again."
James Cornelius, a street hustler and Ali groupie (who has since become a member of the Nation of Islam and changed his name to Ali Muhammad), took up the challenge of getting a license, finding investors and promoting the fight. The film, which is based on Mr. Cornelius' book by the same name, details the struggles. Mr. Ali, who went 10 rounds with Mr. Berbick, lost the match by unanimous decision, ending his career with a 56 wins and five losses.
Mr. Vaughan took a six-month leave of absence from his job as director of Advance Creative Services Group at Virginia State University to work on the film. Post-production work was completed in both Richmond and Los Angeles.
The film, starring Tony Grant and Keith David, was screened Jan. 3, 2015, in Atlanta by the Ali Sports Foundation and premiered earlier this year at the Pan African Film Festival in Los Angeles.
Additionally, it was shown Feb. 20 at the Nation of Islam's Saviours' Day weekend in Detroit.

"I was told Mr. Ali saw the film and liked it," Mr. Vaughan said. "He was proud of (Mr. Cornelius) because he, like Mr. Ali, accomplished something no one thought he could."
Mr. Vaughan said researching Mr. Ali's life and career for the film "made me realize he was a far greater human being than I ever thought. It rekindled my love and admiration for him."
A gift from Ali:
A ring to Gov. Wilder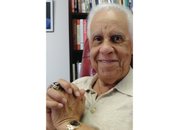 Former Virginia Gov. L. Douglas Wilder has a cherished memento from "The Greatest" — Muhammad Ali's third championship ring.
The gift from Mr. Ali, a large onyx and gold ring commemorating Mr. Ali's world championship rematch against Sonny Liston in May 1965, arrived the day after the Richmond native's historic November 1989 win as the nation's first elected African-American governor.