SOLD
Iconic Ebony, JET magazines no longer owned by Johnson Publishing Co.
6/24/2016, 10:47 a.m. | Updated on 6/24/2016, 10:47 a.m.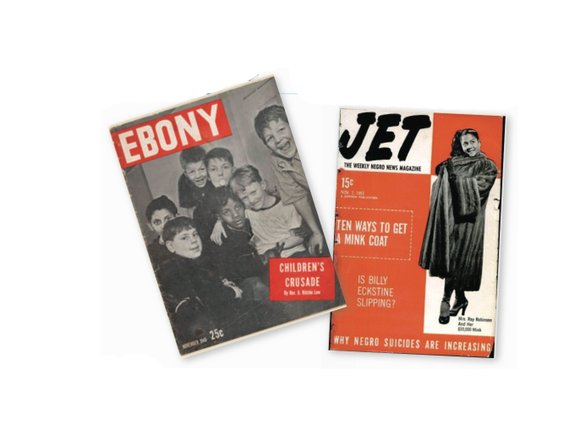 Frederick H. Lowe
Trice Edney News Wire
Johnson Publishing Co. of Chicago has sold Ebony and JET magazines for an undisclosed price to Clear View Group LLC, an Austin, Texas-based private equity firm, to pay down debt and to concentrate on Fashion Fair Cosmetics.
"This deal allows JPC to reduce its debt associated with the media business and focus its attention on the archives and continue to invest in its cosmetics business, Fashion Fair Cosmetics," company officials said in a series of quotes and unattributed statements but not a news release printed on the company's letterhead announcing the sale.
The deal, which was signed in May and disclosed Tuesday, includes the assumption of JPC's debt. It also continues the dismantling of Johnson Publishing Co., an iconic black-owned business founded in 1942 by brilliant entrepreneur John H. Johnson with the publication of Negro Digest.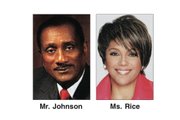 Mr. Johnson died in 2005.
Even the name Johnson Publishing Co. may eventually disappear.
The company once owned a book division and a radio station. Mr. Johnson also was chairman of Supreme Life Insurance Co.
In 2010, Columbia College of Chicago purchased for its library Johnson Publishing Co.'s 11-story headquarters on Chicago's South Michigan Avenue.
Johnson Publishing sold the building to pay down debt, mostly owed to RR Donnelley, the Chicago-based printing company. Ebony and JET magazines moved out of its headquarters in 2012 and Columbia College never moved in. Now the building, which was Mr. Johnson's pride and joy, is again up for sale. The company is still trying to sell its archival photo collection.
To shore its sagging finances, JPC took on a big partner. JP Morgan Chase, the nation's largest and the world's ninth largest bank based on assets, is the company's part owner.
Mr. Johnson founded the monthly magazine Ebony in 1945 and JET, a popular pocketbook-size news weekly with short one-paragraph stories, in 1951. JET published in every weekly issue a centerfold of a bikini-clad black woman, which was popular with readers.
JET is now sold only online. 
While JET was JPC's news magazine, Ebony was the company's moneymaker. Its initial run of 25,000 copies quickly sold out. At one time, Ebony was on the coffee tables of nearly every black home in America. It reported on African-American life ignored by the white press. Ebony still has a monthly circulation of 9.3 million, according to the company's website.
Lately, Ebony and JET have struggled against digital competitors. The deal to sell Ebony and JET follows a rumored failed attempt by businessman and former Los Angeles Lakers star Erving "Magic" Johnson to buy the company and to move it to Los Angeles.
Ebony and JET will become part of Ebony Media, which will be based in Chicago. Linda Johnson Rice, Mr. Johnson's daughter, will serve as chairman emeritus and a board member of Ebony Media.
"We are excited about the future of Ebony Media and the opportunity to position the enterprise for long-term growth," Michael Gibson, CEO of Clear View Group and chairman of Ebony Media, said in a statement.
"Our team has a true understanding of the Ebony brand as well as its legacy, and is committed to providing its audience with premium content across all media platforms."
Few details could be learned about Clear View Group, which has a second office in Houston. It specializes in private equity acquisitions of U.S.-based, middle market companies, company officials said in a news release.
Johnson Publishing Co. will continue to invest in Fashion Fair Cosmetics, which was founded in 1973 by Mr. Johnson's wife and JPC co-founder Eunice Johnson. The company may drop JPC's name.
Desiree Rogers, JPC's CEO, will focus on Fashion Fair Cosmetics.