Richmond Police plans to curb domestic violence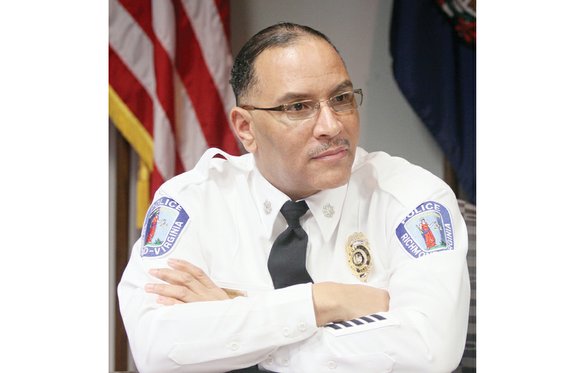 The Richmond Police Department is stepping up efforts to stem domestic violence in partnership with the YWCA of Richmond and the Richmond Commonwealth's Attorney's Office.
On Tuesday, the three entities began an initiative called the "Lethal Assessment Protocol."
Under it, police officers who respond to domestic violence calls are required to put the victims in touch with the YWCA's Greater Richmond Regional Hotline at (804) 612-6126.
Victims and offenders who are considered at high risk of further violence will be referred to the police department's Youth and Family Crimes Division for more intense follow-up and be directed to services and resources.
Police Chief Alfred Durham said at a news conference last Thursday that the action was taken after domestic-related incidents accounted for six of the city's first 12 homicides in 2016.
Chief Durham called those figures "extraordinary."
By comparison, there were three domestic-related homicides in 2015. There also were six homicides attributed to domestic violence in 2014, five in 2013, one in 2012 and two in 2011, according to the police.
Chief Durham said that domestic violence incidents are among the most difficult crimes to prevent because "so often they take place behind closed doors."
He said five of the domestic-related homicides this year occurred inside and the sixth just a few steps from the victim's front door.
"While stopping these homicides before they occur is difficult, there are things we can do — actions we can take as a family, as friends, as a community and as a government," Chief Durham said.
He was joined at the news conference by Emily Barker, coordinator of emergency services at the YWCA, and Kelli Burnett, an assistant commonwealth's attorney, in touting the program.
"A previous study had shown that only 4 percent of abuse victims had used (a) domestic violence hotline or had come into shelter services prior to being killed by an intimate partner. So it is extremely important for this process to start," Ms. Barker said.