Cuba played role in Dodgers' history
Fred Jeter | 3/25/2016, 12:23 a.m.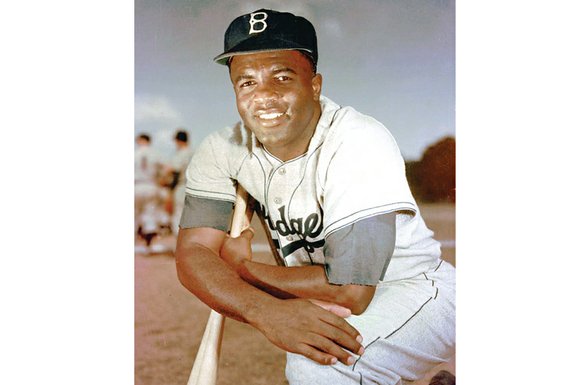 Cuba made headlines this week with President Obama's historic trip to the largest Caribbean nation located just 90 miles south of Florida.
However, long before the trade embargo, the missile crisis and the military dictatorship of Fidel Castro, Cuba was making a different kind of news — on the sports pages.
In February 1947, the Brooklyn Dodgers escaped Jim Crow in Florida and, with the minor league Montreal Royals in tow, conducted spring training in the Cuban capital of Havana.
Aboard the ship to Cuba were four African-American Brooklyn Dodgers players, infielder Jackie Robinson, catcher Roy Campanella and pitchers Don Newcombe and Roy Partlow.
Big league baseball at the time had a whites-only policy that had been enforced since the late 1800s. While the racial atmosphere was more lenient in Cuba, conditions weren't ideal.
The Dodgers' white players checked into the luxurious Hotel Nacional, while the African-American players settled for the less-swanky Hotel Los Angeles.
The team trained at Havana Military Academy and played exhibition games, against both white and black Cuban all-star teams, at Tropical Stadium.
The Boston Braves also flew down for a three-game weekend series.
Trailblazing Brooklyn Dodgers President Branch Rickey accompanied his team for the full 47-day camp.
The Dodgers had barnstormed across Cuba in the spring of 1942 and 1943 and enjoyed the splendor of what was then considered a vacation paradise. Cuba was famous for its nightclubs, gambling and fabulous scenery. Havana essentially was Las Vegas.
No one feared going to Cuba then. Florida was the feared place, at least for African-Americans because of segregation.
In 1946, Robinson's first year with Brooklyn during spring training, the cities of Jacksonville and Sanford, Fla., refused to allow whites and blacks to play on the same field, forcing the team to shift operations on the fly to Daytona Beach.
Rickey wanted no part of those shenanigans in 1947, confident his team was on threshold of a National League pennant and knowing African-American athletes would be a large part of that victory.
Robinson made his historic debut with the Brooklyn Dodgers on April 15, 1947, and became the National League Rookie of the Year.
In August 1947, Robinson was joined by Roy Bankhead, who became the major league's first black pitcher. Bankhead had not been with the team during spring training.
The Dodgers won the 1947 National League pennant and lost to the New York Yankees in the World Series. It was the start of an inspiring run of success and racial pioneering.
Campanella joined Brooklyn in 1948 and became a three-time NL Most Valuable Player.
Newcombe came aboard in 1949 and became a Cy Young Award winner and four-time All-Star.
In 1952, Joe Black joined Brooklyn and became the first African-American to win a World Series game.
Outfielder Sandy Amoros, a black Cuban, was discovered by scout Jim Campanis during a Havana spring adventure and signed with the Dodgers in 1950. In 1955, Amoros made one of greatest catches in baseball history, robbing Yankees' Yogi Berra and helping Brooklyn win the World Series.
In 1952, infielder Junior Gilliam joined the Dodgers and played a key role on four World Series championship teams.
By comparison, the juggernaut Yankees didn't integrate its team until 1955, with Elston Howard, and Boston had no African-American players until 1959 with Pumpsie Green.
Between 1947 and 1956, African-American players helped Brooklyn win six pennants. Some of that success can be pegged to Rickey's determination to buck the system, sign African-American talent and say "adios" to bigoted Florida.
In 1948, Brooklyn went to spring training in less expensive Santo Domingo, Dominican Republic. In 1949, they set up camp in Vero Beach, Fla., near Daytona.
To this day, the Dodgers team, which moved to Los Angeles in 1958, has several Cuban players. The current roster includes Cubans Yasiel Puig, Alex Guerrero and Yasmani Grandal. Numerous others are on the Los Angeles minor-league rosters.
To paraphrase a comical line from "Saturday Night Live," Cuba has been "very, very good to Dodgers baseball."