Twins lend voices, expertise to healthy heart education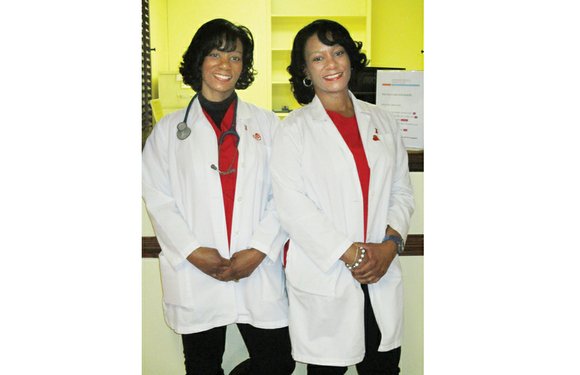 "We keep a very rigorous calendar," Ms. Rivers said. "It looks like a road map. You just take it one day at a time and look at what you have to do today."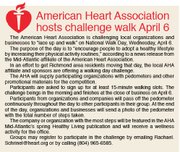 "You can live with heart failure," Ms. Ketter added. "You just do what you have to do."
The siblings ascribe much of their success in living with heart failure to their faith in God.
"We know we couldn't do it without leaning on God to sustain us," Ms. Rivers said, "and to give us the resolve to help other people first and not ask, 'Why is this happening to us?' ''
The women said they have slowed a bit in pursuing their busy daily schedules.
It's difficult to see that when one looks at their nearly nonstop efforts to help others and live a full life.
Ms. Ketter is a nurse practitioner. Ms. Rivers is an advanced diabetes clinical nurse specialist.
Last fall, they opened Case Management Associates in Petersburg, a diabetes wellness center. They also are diabetes program coordinators at the Vernon J. Harris Medical Center in Richmond's East End.
They also lead a health ministry at St. Paul's Baptist Church in Henrico County, where they worship and work with church leaders to educate congregants on healthy eating habits and to offer healthy food choices at the church.
The siblings also are active in the AHA's Empowered to Serve initiative that aims to improve health in multicultural communities by partnering with faith-based organizations.
"Once we got past the initial shock of knowing we had heart failure, we thought, 'What can we do to help other people who might face the same thing?' '' Ms. Ketter said.
"Now, we know that God sends us people who we can help, perhaps one more person in the 35- to 40-year-old age range who won't unnecessarily drop dead from heart failure."
She said their mantra now is, "If people know better, they'll do better."
For those who might experience some of the symptoms of heart failure, which include shortness of breath, excessive fatigue and leg swelling, Ms. Rivers offered the following advice.
"You know your body better than anybody else. Know what your best day feels like and when you don't have that type of day, be aware of that. And when you experience those symptoms, make a beeline to a doctor and don't put it off."