African-American mayors elected in 3 cities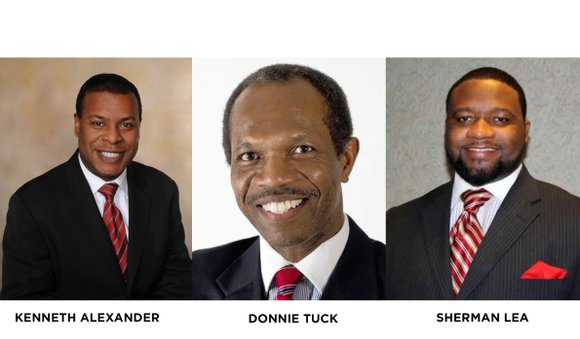 Voters in Norfolk and Roanoke elected African-American mayors in Tuesday's municipal elections.

And in Hampton, Mayor George Wallace lost his re-election bid to another African-American.
The new mayor of Norfolk, one of the state's largest cities, will be state Sen. Kenneth C. Alexander, a stalwart of the General Assembly's Legislative Black Caucus.
The 49-year-old funeral home owner won 51.6 percent of the vote in Tuesday's election to easily defeat two rivals, Norfolk Sheriff Bob McCabe and attorney and Norfolk City Councilman Andy Protogyrou, who received 22 percent and 25 percent of the vote, respectively.
Sen. Alexander will take office July 1, replacing retiring Mayor Paul D. Fraim, who has held the post since 1994.
The mayor-elect won the 5th Senate District seat in 2012 following the death of Sen. Yvonne B. Miller. He previously served five terms in the House of Delegates and also served as chair of the Virginia Legislative Black Caucus. His victory will lead to a special election for a new senator.
Separately, Roanoke City Councilman Sherman Lea, 63, will be that city's new mayor on July 1. He was unopposed in his bid to succeed Mayor David Bowers, who did not seek re-election.
Mr. Lea, who has served on the Roanoke City Council since 2004 and also is a minister and management consultant, earlier won the Democratic nomination over Vice Mayor David Trinkle, his only opposition.
In Hampton, Donnie Tuck, who works for a private human relations firm, will be the next mayor on July 1.
Mr. Tuck won 59 percent of the vote to easily defeat Mayor Wallace, a fixture in that city's government for decades who received 45 percent of the vote.
Mayor Wallace won a seat on the Hampton City Council in 2008, after a long career in government as an assistant city manager and city manager. He was elected to his first term as mayor in 2014, after serving two years as vice mayor.
Mr. Tuck was first elected to the City Council in 2010, and often opposed Wallace administration initiatives, particularly those related to economic development.