Officer acquitted in shooting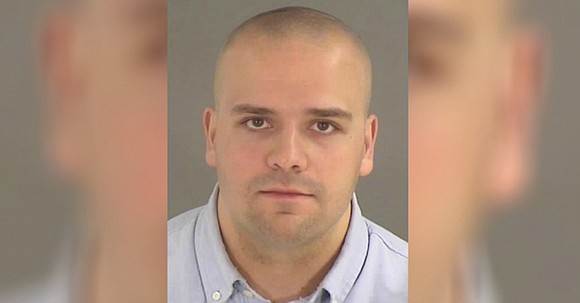 Henrico Police Officer Joel D. Greenway did nothing wrong when he shot up a car he was trying to stop from leaving a gas station's parking lot on Nine Mile Road, gravely wounding a female passenger in unleashing seven bullets at the unarmed occupants.
That was the finding of a Henrico County jury last week following a three-day trial in a case that tracked the familiar national pattern of white police officers unloading their weapons on African-Americans claiming they feared for their lives.
The jury of six men and six women, which included three African-Americans — two women and one man, deliberated for 10 hours over two days before exonerating Officer Greenway last Friday.
He had been charged with three felonies— malicious wounding, shooting into an occupied vehicle and using a firearm in the commission of a felony.
While a huge relief to the officer and his family, the outcome was a stunning blow to prosecutors and devastating to Kimberly McNeil and her family.
Ms. McNeil was shot four times by Officer Greenway. She walks with a cane and deals with a brain injury from the bullet that hit her in the head.
She was not in the courtroom when the verdict was read. But her cousin and family spokesman John McNeil said when leaving the courthouse, "I just feel like there is no justice. With all the evidence against the guy, I can't see how they found him not guilty."
Like many such cases, the basic issue was whether Officer Greenway was justified in firing his weapon under the circumstances that unfolded around 10:45 p.m. Dec. 15, 2015, at the Exxon station at 3606 Nine Mile Road, just east of the Richmond city line.
According to testimony, Officer Greenway came up to the parked car in which admitted drug addicts Robert Davis and Ms. McNeil were sitting in a darkened spot at the station. Despite earlier claims, there were no security cameras aimed at the area, and Officer Greenway never turned on his body camera.
The testimony indicated that Officer Greenway, who was dressed in uniform, tapped on the passenger window, and when he saw what he believed were drug-related items, he ordered the occupants to put their hands up as he moved around to the front of the car. Mr. Davis, instead, put the car in gear, and the evidence indicated the officer moved out of the way and began firing and kept firing as the car pulled off. He claimed the car hit him, but no evidence was presented of injury.
Mr. Davis and Ms. McNeil testified that Officer Greenway never announced he was a police officer and began shooting before the car pulled away. No guns or drugs were found in the car, although residue was found on rolled up lottery tickets that Officer Greenway saw and believed were evidence of drug use.
"I respect the jury's verdict," said Henrico Commonwealth's Attorney Shannon L. Taylor, who prosecuted the case, but had hoped for a different result. "My office and the police took the matter incredibly seriously and gave it 110 percent."