Henrico officer's trial starts Monday for motorist shooting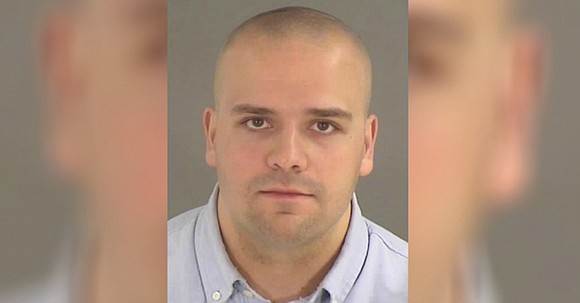 Beautician Kimberly McNeil is still recovering from the four gunshots she suffered nearly a year ago.

Next week, the man who nearly killed her, Henrico Police Officer Joel D. Greenway, will go on trial in one of the rare instances of a local law enforcement officer facing charges for shooting someone.
Scheduled for five days, his trial on charges related to the 2015 shooting of Ms. McNeil is scheduled to begin Monday, Oct. 24, in Henrico Circuit Court.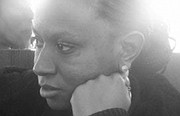 Similar to cases around the country that have left unarmed African-Americans dead, the Greenway case has become a high-profile test of whether officers can be convicted in the Richmond area.
Still on the force but not assigned to patrol, Officer Greenway is accused of shooting at Ms. McNeil, 44, and her fiancé, Robert Davis, 48, around 9:30 p.m. Dec. 15, 2015, as Mr. Davis drove out of the Exxon Nine Mile Pit Stop at 3606 Nine Mile Road, where they had just purchased gas.
A Henrico grand jury indicted Officer Greenway in late February on charges of malicious wounding, shooting into an occupied vehicle and use of a firearm in the commission of a felony.
Henrico Commonwealth's Attorney Shannon L. Taylor brought the case to the grand jury based on the results of an investigation "led by county violent crimes detectives."
"The grand jury considered the facts of the case," Ms. Taylor said, "and made a decision, as they would in any case."
Now she and her staff will seek to prove to a jury that Officer Greenway fired into the car without provocation.
Following the shooting, Officer Greenway claimed he saw a vehicle he believed was suspicious at the station, and then he fired his 9mm service handgun after the driver hit him while driving off.
The officer was treated for cuts from flying glass.
The Henrico Police Department initially put out a press release backing the officer's claims. But his statement that the gas station was closed was quickly contradicted. And footage from security cameras at the station appear to tell a different story, as does Ms. McNeil.
In a separate civil suit, Ms. McNeil alleges that Officer Greenway was on the side of the car and never hit, but suddenly began firing his gun even as she pleaded for him to stop.
Her suit seeks $75 million in damages from the officer, the Henrico Police Department and the county government, according to her attorney, A. Donald McEachin, a member of the state Senate.

The case is set to be heard in federal court in Richmond just before Christmas.