Conflicting accounts emerge in bizarre case of cop killing man in his own apartment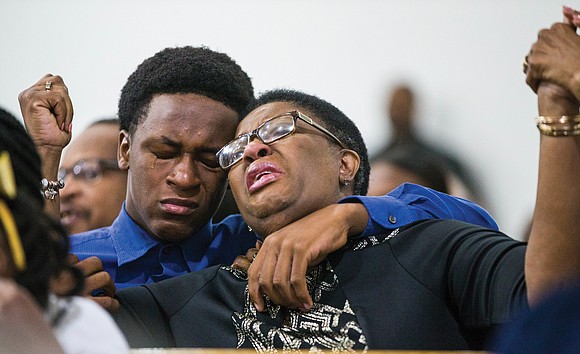 DALLAS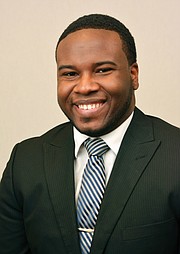 A Dallas police officer charged with manslaughter in the fatal shooting of a man she mistakenly thought was in her apartment may face a more serious charge, prosecutors said this week.
"The grand jury will be that entity that will make the final decision in terms of the charge or charges that will come out of this case," Dallas County District Attorney Faith Johnson told reporters on Monday. "We prepare to present a thorough case to the grand jury of Dallas County, so that the right decision can be made in this case."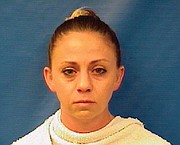 Many puzzling questions remain in the case against Officer Amber Guyger, who was off-duty when she shot and killed 26-year-old Botham Jean on Thursday in his own apartment located a floor above hers.
Attorneys for Mr. Jean's family criticized the officer's account of events that emerged in an arrest affidavit released Monday, saying it contradicts accounts by other witnesses.
Attorney Benjamin Crump, who represents Mr. Jean's relatives, called the affidavit "very self-serving." And Lee Merritt, who also represents the family, called it an attempt to "condone what happened, give her a break."
"Black people in America have been killed by police in some of the most unbelievable manners," Mr. Crump said earlier Monday, citing "driving while black in our cars" and "walking while black in our neighborhoods."
Now, he said, "we are being killed living while black when we are in our apartments."
The document, prepared by a Texas Ranger, appeared to be based almost entirely on Officer Guyger's description of events.
Officer Guyger, a four-year veteran of the police force, told investigators that she had just ended a 15-hour shift Thursday when she returned in uniform to the South Side Flats apartment complex. She parked on the fourth floor, instead of the third, where she lived, according to the affidavit, possibly suggesting that she was confused or disoriented.
When she put her key in the apartment door, which was unlocked and slightly ajar, it opened, the affidavit said. Inside, the lights were off, and she saw a figure in the darkness that cast a large silhouette across the room, according to the officer's account.
The officer told police that she concluded her apartment was being burglarized and gave verbal commands to the figure, who ignored them. She then drew her weapon and fired twice, the affidavit said.
She called 911 and, when asked where she was, returned to the front door to see she was in the wrong unit, according to the affidavit. Authorities have not released the 911 tapes.
The Dallas County medical examiner's office said Mr. Jean died of a gunshot wound to the chest. His death was ruled a homicide.
Officer Guyger was arrested Sunday night and booked into jail in neighboring Kaufman County before being released on bond.
At a news conference Monday evening, Mr. Merritt said two independent witnesses have told him they heard knocking on the door in the hallway before the shooting.
He said one witness reported hearing a woman's voice saying, "Let me in! Let me in!" Then they heard gunshots, after which one witness said she heard a man's voice say, "Oh my God! Why did you do that?"