Folk Festival returns this weekend
10/7/2016, 10:17 p.m.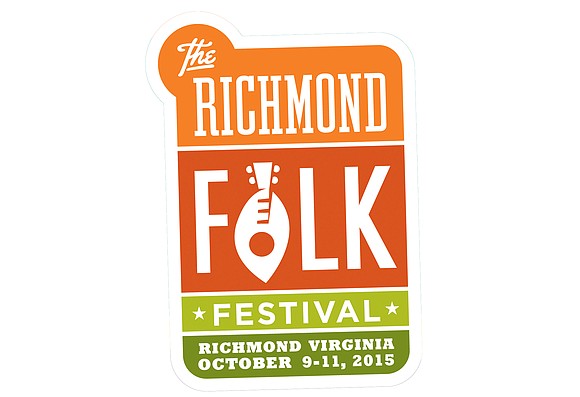 Louis Armstrong once said, "All music is folk music. I ain't never heard a horse sing a song."
Music by people and cultures from around the globe will be featured in Richmond this weekend at the three-day 12th Annual Richmond Folk Festival.
From Friday, Oct. 7, through Sunday, Oct. 9, an artist for every taste will entertain the crowds of thousands that are expected to attend. More than 35 performers from Cuba to Afghanistan to Sri Lanka to Bulgaria and Italy — every corner of the world — are scheduled to entertain from six stages along the James River in Downtown Richmond.
The free festival, produced by Venture Richmond and the National Council for the Traditional Arts, will stretch from 2nd to 7th streets south of Byrd Street to Brown's Island.
Performances will run from 6 until 10 p.m. Friday, Oct. 7, noon to 9:30 p.m. Saturday, Oct. 8, and noon to 6 p.m. Sunday, Oct. 9.
Among the acts scheduled are The Fairfield Four and the Legendary Ingramettes, gospel quartets; Gary U.S. Bonds with Gene "Daddy G" Barge; The Big Squeeze accordion masters; bluesman Marquise Knox; Masters of Percussion; Phil Wiggins Blues House Party; and beatbox masters, The Beat[box] Goes on: Rahzel, Nicole Paris and Ed Cage.
Adding to the variety, Jason D. Williams will perform rockabilly, the Balinese All Stars, a gamelan orchestra, will entertain and performers from the Sri Lankan Dance Academy of New York will dance.
There also are several American gospel, Appalachian ballad, Cajun, bluegrass and zydeco performers highlighting uniquely American forms of folk music.
The festival also will include cooking demonstrations from chefs all over the state, including West African food, Tangier Island crab bisque, stuffed grape leaves and Brunswick stew.
More than 30 food and beverage vendors also are expected.
Billed as one of the largest outdoor festivals on the East Coast, last year's Richmond Folk Festival drew a crowd of more than 200,000 people.
Organizers were keeping an eye on the weather and the possibility of showers from the remnants of Hurricane Matthew that may touch the area.
At Free Press publication deadline, the forecast calls for temperatures in the 60s and showers Friday night, more rain throughout Saturday and partly sunny skies on Sunday.
Information: www.richmondfolkfestival.com.