Richmond History Makers to be honored October 18
10/7/2016, 10:11 p.m.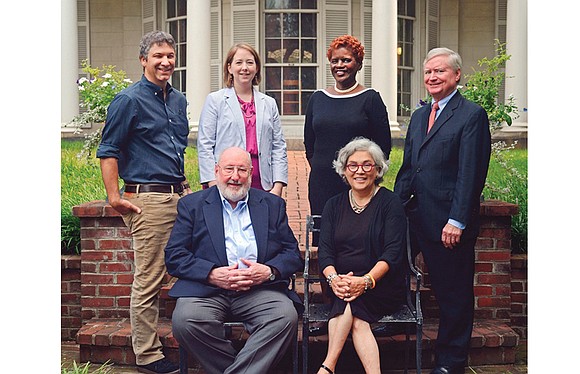 Six people are being added to The Valentine museum's roll of Richmond History Makers, it has been announced.
The Downtown museum, which focuses on the city and its history, cited the honorees for unique and "significant contributions to the Richmond region."
The award winners in the 11th annual edition of the museum's History Makers program include Jack Berry, president of Richmond Region Tourism, for "encouraging regional collaboration," and Chris and Rebecca Dovi, founders of CodeVA, which teaches and promotes computer programming education in public schools, for "demonstrating innovative solutions."
Also, Dr. Joann Henry, founder and director of the first Virginia-based adult high school, Dream Academy Inc., for "creating quality educational opportunities;" Patty Parks, community services manager for the Richmond Public Library, for "promoting stronger communities;" and Dr. Edward H. Peeples Jr., an emeritus associate professor of preventive medicine and community health at Virginia Commonwealth University, for "improving social justice."

The new additions will be celebrated at a reception and awards presentation 6 to 8:30 p.m. Tuesday, Oct. 18, at The Valentine, 1015 E. Clay St., in Downtown.
Tickets are $50 and are available online at www.thevalentine.org/Richmond-history-makers.
The Valentine launched the Richmond History Makers in 2005 to call attention to community residents who are making a difference but often go unrecognized.
Details: www.richmondhistorymakers.com or (804) 649-0711, ext. 339.