15th Annual Richmond History Makers recognized
3/13/2020, 6 a.m.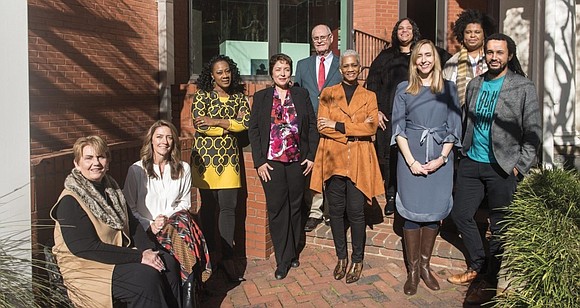 The Valentine, the museum of Richmond history, presented its 15th Annual Richmond History Makers awards to individuals and organizations that are making a difference in the capital city Tuesday during a ceremony at Virginia Union University.
The 2020 honorees:
• Jeannette Erving-Cordor, for promoting community health through her 14-year-old nonprofit, Faces of HOPE that fights childhood obesity by working with families to promote healthier diets and lifestyles.
• Tanya Gonzalez, for championing social justice as executive director of the Sacred Heart Center and in her private life on behalf of Latino residents.
• Charles Rasnick, for improving regional transportation by creating and leading a program that provides rides for seniors in Hanover County.
• ASK Childhood Cancer Foundation, for creating quality educational opportunities through its 45 years of supporting ill children and their families and providing information about cancer in the Richmond area.
• Black History Museum & Cultural Center of Virginia, for advancing the quality of life by showcasing the history of African-Americans and their contributions for 39 years to "preserve stories that inspire."
• Black RVA Action Team, for demonstrating innovative economic solutions by promoting tourism focused on African-American history, heritage, culture and business for nearly three years in concert with Richmond Region Tourism.