Enrollment begins Nov.1 for health insurance under Affordable Care Act
10/30/2016, 10:23 a.m.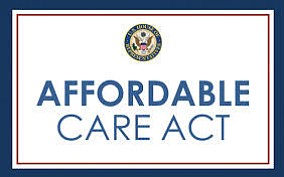 By Lauren Northington
Open enrollment begins Tuesday, Nov. 1, for 2017 health insurance coverage through the Affordable Care Act.
Although next year's premiums are slated to rise, officials said Monday that a majority of Virginians shopping for insurance on the ACA marketplace could get health care coverage for less than $75 per month, based on a new report from the U.S. Department of Health and Human Services.
Seventy-three percent of Virginia's Marketplace shoppers will be able to find plans with premiums below $100, according to the report.
U.S. Secretary of Health and Human Services Sylvia M. Burwell said consumers in the state will have an average of 34 health plans to choose from, with financial assistance reducing the plans' overall costs.
Officials said 11 insurance companies will be offering plans in Virginia for 2017, with some consumers having the option to purchase coverage from Cigna for the first time.
Despite the cost of premiums increasing, 82 percent of current Virginia Marketplace shoppers are eligible for tax credits that drastically reduce consumers' out-of-pocket premium costs, Secretary Burwell said.
"Many uninsured Virginians could also qualify for financial assistance, as could 56,000 Virginians currently paying full price for off-marketplace coverage," she stated.
While Republican presidential candidate Donald Trump and others are calling for a repeal of the federal Affordable Care Act, known also as Obamacare, more than 11.3 million Americans now have health insurance under the Affordable Care Act, according to federal statistics.
Health insurance marketplaces, also called health exchanges, were set up in each state in 2013 under the Affordable Care Act. The law allows children to be covered under their parents' health insurance policy through age 26. It also requires health insurance companies to provide insurance despite a person's pre-existing conditions.
Virginia's Marketplace provides an out-of-pocket cost calculator and a physician and drug search tool to help consumers.
Information, including registration for health insurance through Virginia Marketplace options, is available at www.Healthcare.gov.