North Side church to be razed for community garden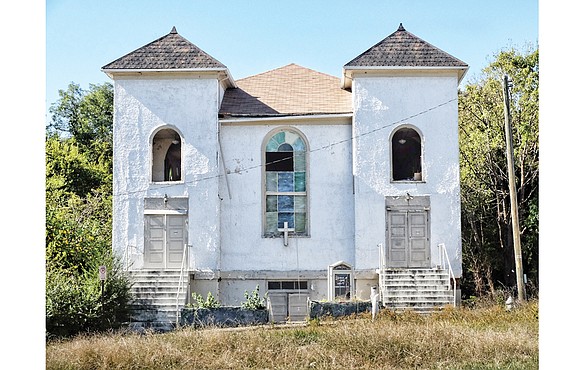 A community garden soon will replace a once treasured, but now vacant, century-old church building in North Side that is about to be demolished.
That's the plan for the site of the former Bible Way Church of Our Lord at 1630 Rose Ave. in Southern Barton Heights, according to the current owner, project:HOMES.
The nonprofit organization recently developed five houses nearby.
Built to house Trinity Baptist Church between 1915 and 1919, according to that church's history, the building became home to Bible Way in 1967 after Trinity moved to its current home at 2811 Fendall Ave.
The building's use ended after Bishop Christal T. Hairston retired in 2011 after 50 years of service. The dwindling congregation disbanded after he stepped down, leaving the building empty.
project:HOMES acquired the property in February with a series of lots it purchased on Rose Avenue from the city through a tax sale.
"We went looking for someone to take over the church, but we had no takers," said Marion Cake, project:HOMES's director of community revitalization.
He said Pryor Hauling has been hired to demolish the structure, and the city's Enrichmond Foundation has agreed to accept the 8,700-square-foot property for use as a community garden.

Mr. Cake said a few of the stained glass windows from the building would become part of a garden shed that will be added to the site to house tools and other items.
Other pieces of the church also will survive, he said.
Ahead of the demolition, he said the church's papers, as well as interior items such as the pews, have been donated to nearby churches, to a civic group and to The Valentine museum.