Morrissey ahead in polls, but battles to keep law license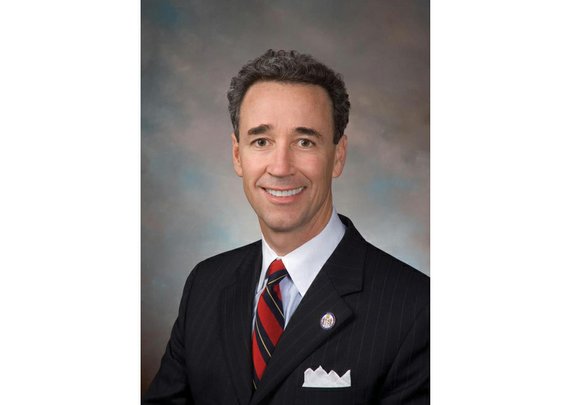 Attorney Joseph D. "Joe" Morrissey appears to be riding high in his quest to become Richmond's next mayor. But he also continues to be dogged by the sex scandal that landed him in jail in 2014 and a fresh effort to strip him of his law license.
Mr. Morrissey, who was once the city's chief prosecutor and now is a defense attorney, has emerged as the front-runner in the eight-way race to replace Mayor Dwight C. Jones, the first public poll of the race indicates.
An outsider to City Hall, Mr. Morrissey, 58, turns out to have the most support citywide. He is leading his rivals in five of the nine Richmond City Council districts — the 3rd, 5th, 6th, 7th and 8th — enough districts to win the race outright, according to the poll of 600 registered voters released Tuesday.
The survey, conducted Aug. 18 to 24, was released Tuesday by Christopher Newport University's Wason Center.
But along with stumping for office and handling legal clients, Mr. Morrissey has been engaged in a behind-the-scenes battle with the Virginia State Bar. The bar, which licenses and regulates attorneys in the state, is seeking to build a case to end Mr. Morrissey's law career for the second time since 2003, when he was disbarred, according to documents in Henrico Circuit Court.
How much impact that will have on his prospects for winning the Nov. 8 election remains to be seen.
Mr. Morrissey could not be reached for comment. The state bar also is not commenting on its efforts to remove Mr. Morrissey from the list of lawyers in good standing.
The animosity has been longstanding. Five years ago, the state bar objected when the Virginia Supreme Court reinstated Mr. Morrissey's license to practice law in a 4-3 decision. At the time, the state bar cited his checkered record of unethical behavior.
The documents show the state bar now is amassing evidence to build a case that Mr. Morrissey deliberately violated his ethical obligations as an officer of the court in the 2014 criminal case.
As part of its efforts to collect evidence, the state bar states in a court filing that Mr. Morrissey "perpetrated several frauds upon (Henrico Circuit Court), engaged in serious misrepresentations before the court and engaged in other misconduct."
In 2014, Mr. Morrissey was facing several felony and misdemeanor charges related to allegations that he had sex in 2013 with a 17-year-old receptionist at his law firm, Myrna Pride, who later had two children with Mr. Morrissey. Now 20, Ms. Pride married Mr. Morrissey in June.
Among the issues the state bar is exploring are repeated statements to investigators from Mr. Morrissey and Ms. Pride that they did not engage in sex while she was 17, and Mr. Morrissey's statements that he did not text nude photos of Ms. Pride to a third party.
In the end, he accepted an Alford plea to a misdemeanor of contributing to the delinquency of a minor. In an Alford plea, the defendant denies wrongdoing, but agrees that prosecutors have sufficient evidence for a conviction. Pleading to a misdemeanor, instead of a felony, allowed Mr. Morrissey to avoid disbarment.