Religion bullying focus of U.S. education website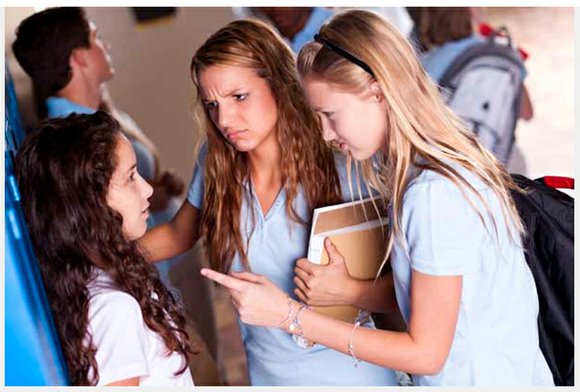 Dapinder Ahluwalia's 14-year-old son starts high school next month. Like many parents, she'll spend the last days of summer ensuring he has the right school supplies and a copy of his class schedule.
Unlike other moms and dads, she'll also print write-ups for teachers and school leaders that explain the family's faith.
Mrs. Ahluwalia and her son are Sikh, and confusion about their religion has led to bullying in the past.
"It started as early as grade one or two. His classmates would tease him about his turban and his long hair, calling him a girl and saying he shouldn't go to the boy's bathroom, or threatening to cut off his hair in crafts class," she said.
Her son's experience is shared by many students who belong to minority faiths. More than half of Sikh, Muslim and Hindu children have faced bullying at school because of their religion, according to advocacy organizations associated with these faiths.
Religious discrimination also affects children from larger religious groups. For example, conservative Christians might be forbidden to share what their faith teaches on same-sex marriage during a classroom debate.
Before the start of the 2016-17 school year, the U.S. Department of Education announced its latest efforts to end religious discrimination in public schools across the country. Officials have launched a new website designed to help families understand their students' legal rights and updated an online complaint form.
It is www.ed.gov/about/offices/list/ocr/religion.html.
Also, for the first time, the government will begin collecting data on religion-related harassment in U.S. public schools.
"This is a very large concern for too many families in too many places," said Catherine Lhamon, assistant secretary for civil rights at the DOE.
Scholars who have studied religious discrimination applaud educators' efforts to help students embrace religious differences. But parents, they say, remain essential to ending such bullying, whether their child is the bully or the bullied.
"Parents know from their own experiences that children have questions about religion and religious belief," said Mark Fowler, deputy chief executive officer of Tanenbaum, a nonprofit organization that combats religious discrimination in schools, the health care industry and the workplace. He advises answering these questions in a way that is "responsible, nonjudgmental and non-stereotypical."
Students must learn to respond to a classmate's turban or cross necklace with curiosity rather than unkind words, he said.
"We're not just talking about a soft skill. We're talking about preparing young people for college and for careers in a 21st century environment that is multiracial, multiethnic and multireligion."
Bullying that targets children because of their religion is a difficult issue to address because it stems from many sources, including home life, religious communities and current events.
Youngsters who call their classmates names, accusing a Sikh of being a terrorist or referring to a Muslim as "Osama," might be repeating something they heard at home or in church, Mr. Fowler said.
He and other Tanenbaum representatives once held a training at a school that was having problems with religious discrimination. When his team read out examples of faith-related taunts exchanged between students, one participant realized one of the cruel statements had come from him and was repeated by his child.