Religion bullying focus of U.S. education website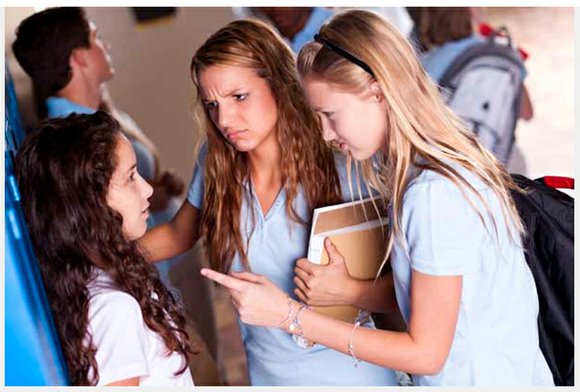 "One parent raised his hand and said, 'We have to be careful about things we say around our children in anger because they don't know the difference between a moment that we're having and a firm belief,' " Mr. Fowler said.
By collecting national data on religious discrimination, the DOE hopes to learn more about religion-related harassment, so officials can better craft strategies to curtail it.
"We need to know what students' experiences are in school so that we're shining a spotlight on injury and making sure that all of us who care can be arm in arm, making sure schools are safe and appropriate spaces for all learners," Ms. Lhamon said.
Meanwhile, parents can take steps to prevent such discrimination and bullying.
First, they can be aware of their students' rights, and be prepared to talk to teachers, principals, the school board and even government officials if religion-related harassment is not being effectively resolved.
"They can come to us. They can advocate for themselves at school and ask their schools to step in," Ms. Lhamon said.
Like Ms. Ahluwalia, parents also can meet with teachers early in the year to explain their concerns and share information about their faith.
"Some teachers have been very ignorant," Ms. Ahluwalia said, noting it's better for a teacher to be a first defense against misconceptions and stereotypes.
Additionally, parents can volunteer to make presentations about their religion in their children's schools. They can explain special eating habits and clothing choices, as well as ensure lines of communication are open between them and their children's teachers, said Heba Abdelmaksoud, who is Muslim. Soon after 9/11, she remembers her older son, Ali, coming home from elementary school in tears because of a cruel taunt on the school bus.
"I used to go during Ramadan" to talk about the annual month of fasting and other aspects of Islam, she said.
Both Ms. Abdelmaksoud and Ms. Ahluwalia also emphasized the value of building a community of other parents to draw on for support.