City Council proposes honor for late Free Press founder Raymond H. Boone
9/16/2016, 12:10 a.m.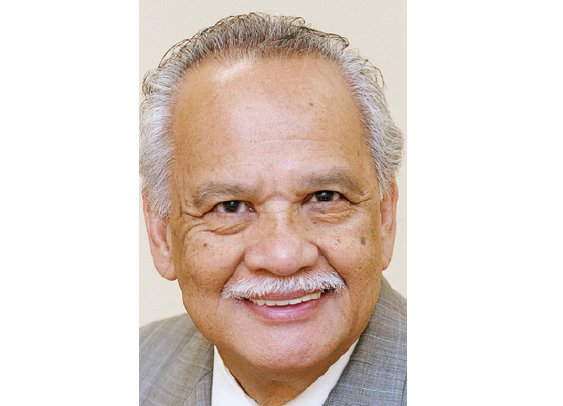 Richmond City Council is poised to honor the late Raymond H. Boone, founder, publisher and editor of the Richmond Free Press.
The council also plans to honor Annie Giles, a veteran community activist in the Whitcomb Court public housing community.
Under legislation Councilwoman Ellen F. Robertson, 6th District, introduced Monday, Mr. Boone's contributions to Richmond and journalism would be memorialized by naming the 100 block of North 5th Street in Downtown where the Free Press is located in his honor.
The ordinance would place an honorary street sign bearing the name of Mr. Boone at 5th and Franklin streets in front of the headquarters of the newspaper he founded in 1992 and led until his death on June 3, 2014.
The ordinance cites the veteran journalist whose career spanned more than 50 years as a "champion of equality and ending discrimination and of freedom of the press and the First Amendment."
In a separate ordinance, Ms. Robertson proposes to designate four blocks of Whitcomb Street between Sussex and Anniston streets in honor of Ms. Giles, who led efforts to fight crime and improve education and health care in Whitcomb Court.
The ordinance cites Ms. Giles, a former president of the Whitcomb Court Tenant Council, for bringing about "many positive changes" in the neighborhood, most notably in launching the cooperative preschool Parent-Tot Program.
She founded the program after her granddaughter was not accepted into the city school system's early childhood development program.
Both ordinances are expected to pass at an upcoming City Council meeting. The designations are ceremonial and will not officially change the name of the streets. Instead, separate brown street signs with the honorees' names will be posted above the street names.
The program to designate city blocks in honor of individuals who have contributed to Richmond's civic well-being began in 2015 when Mayor Dwight C. Jones won council approval to honor the five members of the first African-American majority on City Council, including the city's first African-American mayor, Henry L. Marsh III.
Honorary street signs now mark the blocks where Mr. Marsh, Willie J. Dell, Walter T. Kenney, Henry W. "Chuck" Richardson and the late Claudette Black McDaniel were living in 1977 when they ended white political rule in Richmond.