VUU celebrates homecoming Oct. 2-9
9/30/2016, 8:31 p.m.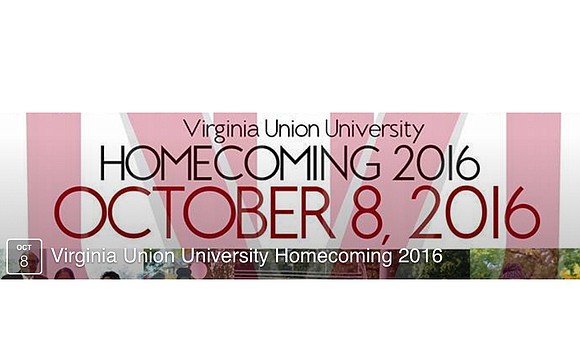 Professor, author and national commentator Michael Eric Dyson will speak at Virginia Union University's 2016 Convocation at 11 a.m. Friday, Oct. 7, at the Allix B. James Chapel of Coburn Hall on the campus, 1500 Lombardy St.
The free event is open to the public.
The author of 17 books, Dr. Dyson is a professor of sociology at Georgetown University. He is the winner of a 2007 American Book Award and two NAACP Image Awards for Outstanding Literary Work-Non Fiction in 2004 and 2006.
The Princeton University graduate also serves as a political analyst for MSNBC.
The convocation speech is one of several events celebrating VUU's Homecoming 2016. Other events include:
• VUU Gospel Concert at 4 p.m. Sunday, Oct. 2, in the Allix B. James Chapel in Coburn Hall.
• VUU Carnival at 4 p.m. Monday, Oct. 3, on the lawn of the Belgian Building.
• President's Cup Golf Tournament at The Crossings Golf Club, 800 Virginia Center Parkway in Glen Allen, on Thursday Oct. 6. Registration begins at 7 a.m.
• Mr. & Miss VUU Coronation Ball, 7 p.m. Thursday, Oct. 6, in the Claude G. Perkins Living and Learning Center.
• Greek Step Show, 7 p.m. Friday, Oct. 7 in Barco-Stevens Hall.
• VUU National Alumni Association 5K Run/ 1-Mile Walk to raise money for current VUU students, 8 a.m. Saturday, Oct. 8.
• Homecoming Football Game against Lincoln University, 1 p.m. Saturday, Oct. 8, at Hovey Field.
• VUU Day at Mount Vernon Baptist Church, 1902 Rosewood Ave., 11 a.m. Sunday, Oct. 9.
For a full schedule of homecoming festivities, including ticket prices, go to www.vuu.edu or call (804) 257-5600.