Personality: Tracy L. Causey
Spotlight on local director of MJBL's RBI program
4/8/2017, 8:14 a.m.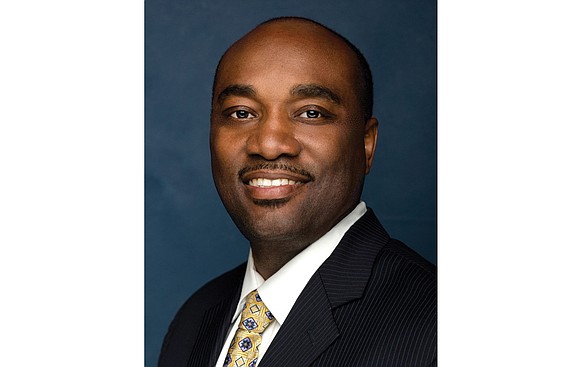 Most people do not know about Tracy Causey's love of baseball.
The new local director of the Metropolitan Junior Baseball League's Reviving Baseball in Inner Cities program says he never set foot on a baseball field as a professional, amateur or even a student-athlete.
"When I was in school, I was in the band," the 48-year-old Mississippi native says with a laugh.
While many baseball fans are introduced to the sport at a very young age, Mr. Causey says his love of the game was born out of boredom while stationed at Whiteman Air Force Base in Missouri.
"When we had afternoons and weekends off, we were a group of guys looking for something to do, so we started going to Kansas City Royals games," he says.
Years later, his oldest son, Caleb, started playing baseball. Caleb's enthusiasm for the game deepened his own, he says.
Caleb is now 15 and has been playing baseball for 11 years. Mr. Causey got involved with the MJBL five years ago, volunteering for whatever the organization needed.
In his volunteer role as the local RBI director, he is charged with continuing the MJBL's participation in Major League Baseball's RBI program and promoting its efforts to encourage youngsters of diverse backgrounds to play baseball.
"I, too, have seen the need to increase African-American participation in baseball and the RBI program is an excellent pathway to encourage youths to play the game," Mr. Causey says.
"MJBL provided an early platform for inner-city kids to play baseball, and having an opportunity to participate in this mission is a honor."
The MJBL was founded in Richmond in 1966 when Little League was not open to African-American youths. The MJBL encouraged area youngsters' interest and involvement in the sport.
The Negro League teams were ending around that time. The door began opening for more African-American players with formerly whites-only MLB teams.
In recent decades, interest in baseball in the Afrian-American community has declined. Today, less than 10 percent of professional baseball players are African-American.
MLB started the RBI program in 1991 because of the decline in African-Americans in baseball and to rekindle the interest and participation of youngsters of color in the game, Mr. Causey says.
Begun in Compton, Calif., RBI has a goal of increasing the number of minority ballplayers by giving young people an opportunity to play the game.
The RBI program's mission complements that of the MJBL to bring baseball to inner-city communities across America.

"I think that many of our youths consider football and basketball as their opportunity to play a sport, and only a few look at baseball because there are not really many role models for them to follow," Mr. Causey says.
Currently, there are eight MJBL teams in Metro Richmond. Mr. Causey says he's looking into starting a softball program.
While team sports teach players important values, such as teamwork, relationship building, supporting one another and more, baseball takes a higher level of discipline, he says. "The value of being disciplined is a little more important and clear in baseball," he says.