Personality: Michael L. Berry
Spotlight on Metropolitan Junior Baseball League commissioner
8/4/2014, 10:56 a.m.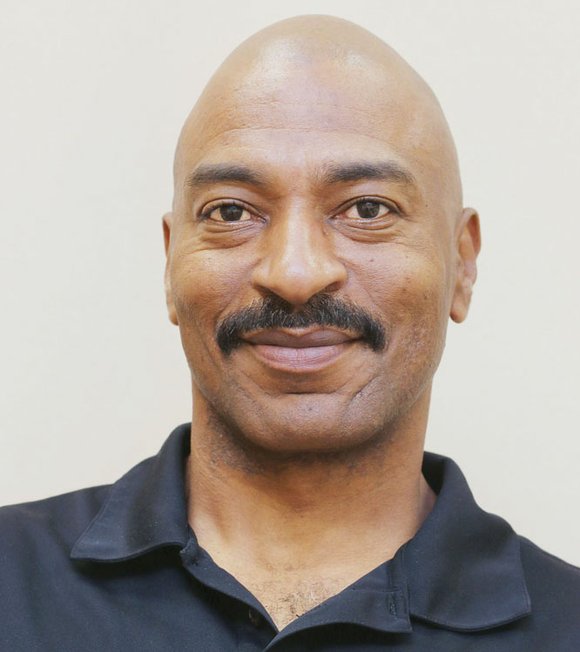 July 31-August 2, 2014 — Personality: Michael L. Berry
Spotlight on Metropolitan Junior Baseball League commissioner
Next week, hundreds of young baseball players from near and far will pour into the Richmond area.
They'll be here to compete for titles in the championships hosted by one of the area's oldest youth sports programs, the Metropolitan Junior Baseball League.
Michael Leon Berry will be in the center of the action.
He volunteers as MJBL's Virginia commissioner and is actively involved in organizing the 24th Annual Inner City Classic that will feature play in at least four age brackets, including the Black World Series for teams of players 12 and under.

The youths also will be offered a sightseeing trip to Washington as part of the activities.
"My role is to make sure everything goes smoothly, and everyone has fun," the 50-year-old Richmond native says with a smile.

Mr. Berry, who also coaches one of the Richmond entries, is proud to be involved in the nation's oldest and longest running baseball tournament for inner-city youths.
"I love working with kids," says Mr. Berry, who also serves as scoutmaster for four Boy Scout troops, including two troops that MJBL sponsors.
He's an inspiration with his bright-eyed optimism. He has been in a wheelchair since he crashed a motorcycle 27 years ago, but "I won't let that stop me."
The big tournament he is helping stage will cap MJBL's 49th season of providing youth baseball for children once banned from Little League because they were the wrong color.
The organization began its first season in 1966 under the leadership of the late Dr. William M. T. Forrester Sr., with support from former Gov. L. Douglas Wilder and the late editor/publisher of the Free Press, Raymond H. Boone.
Once limited to Richmond, MJBL now has affiliates in 19 states, the District of Columbia and the Bahamas — and many of the affiliates will be sending teams, Mr. Berry says.
He only wishes there was stronger support from his hometown for MJBL and its tournament. He's grateful that Henrico County has embraced the tournament and offered many of the fields.

While Dr. Norman Merrifield, director of the city's Department of Parks, Recreation, and Community Facilities, says he supports MJBL 100 percent, he acknowledges his agency declined to host the national tournament this year as he works to integrate "new staff along with trying to upgrade our fields for all our community youths." Maybe next year, he says.
Meanwhile, Mayor Dwight C. Jones, who made a big fuss when MJBL brought its youth tournament back to Richmond in 2012, has paid little attention this year.
He says there was a time when the city was a big supporter. He can recall when MJBL ran the summer baseball program for the city's recreation centers. Then "we had more than 30 teams. We provided the uniforms and the equipment and covered all the expenses."
He says the city severed its connection with MJBL about eight years ago, even banning recreation centers from recruiting players for MJBL teams.