Back on the runway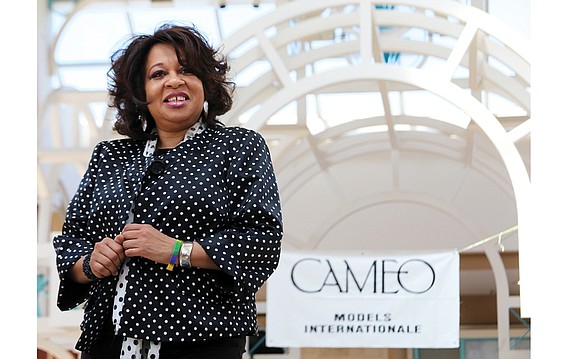 Renée Lacy has been the modeling guru for thousands of children, teens and adults in the Richmond area and beyond.
For 35 years, the bubbly, energetic woman operated a training center in Downtown where would-be models under her tutelage learned the ways of the runway.
She also served as a source of models for area retail clothing store promotions, TV commercials and print ad campaigns.
Dozens of trainees who came through her agency, Cameo Models Internationale, went on to careers in the field, though Ms. Lacy acknowledges that most of the 10,000 or more students simply gained poise and self-confidence that benefited them in other areas of their life.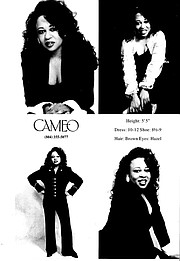 But all of her activity came to a sudden halt three years ago when she had a stroke.
"It came out of the blue without warning," said Ms. Lacy, who recalls finding herself in a Maryland hospital.
Since then, she has undergone a personal resurrection of sorts in getting back on her feet and back into the modeling game.
"It has taken a lot of effort," she said, recalling how the stroke affected her everyday life. "I went from having everything to having nothing."
She's grateful to God, to her physicians and her health care team and to family and friends who helped her make it through the ordeal.
Talk to her now, and it's hard to tell the arduous road she has trod in starting over.
Now 63, her battle cry is, "I'm back," as she begins the process of rebuilding the Cameo brand.
Ms. Lacy said her agency has more than 30 students taking classes in community spaces that some stores make available.
At the same time, she's busy outfitting her new studio at Virginia Center Commons in Glen Allen that will become the new home for Cameo Models Internationale. She expects to open in May.
She also is helping create shows for her students and other models to show what they've learned. Most recently, she organized a program to celebrate the Henrico mall's reopening under new management and has other fashion programs in the works.
Her schedule is busy. A swimsuit show for Dillard's is set for mid-May and she's lining up other clients for similar events that will give her students experience while showcasing her agency's new life.
As she reboots her business and career, her plan is to focus more on children and teens whom she believes she can better help reach their potential.
Modeling, she explained, is an approach to life that has nothing to do with a person's looks.
"It's about having the right attitude, coupled with self-esteem, confidence and understanding your self-worth," she said.
"It's about helping kids develop character and integrity and how to carry themselves in order to be successful," she said.
In addition to modeling, she plans to incorporate instruction "on manners, social etiquette and dress image to help raise awesome individuals who have what it takes" to make it in life.
Ms. Lacy has surrounded herself with people she can count on, people who she has worked with for years. Among them are photographer James Henderson, hairstylist Haywood Watkins and musician and arranger Hermon "Blues" Maclin.