Mayor Stoney, city officials mulling options to reduce crime in public housing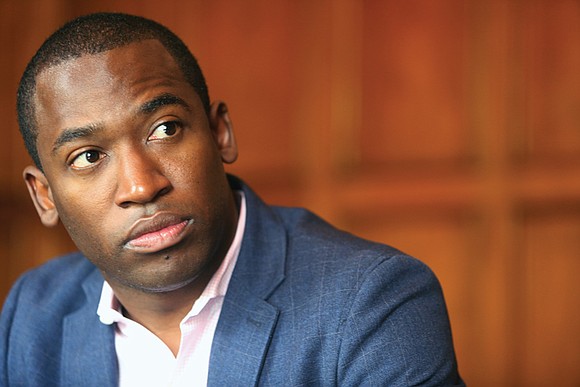 Mayor Stoney dismissed concerns raised in other cities about the effectiveness of ShotSpotter, calling it a first step to use such techniques.
He also said he hopes in the years to come to win support for investing in a network of CCTV or closed-circuit cameras that are used in cities worldwide to help identify perpetrators of crime.

However, he did not mention bringing more recreation programs to areas like Mosby Court to engage young people.
Mr. Burton said that RRHA and the city have made life harder for young people in Mosby and other public housing communities by failing to provide recreation programs that could encourage a more positive approach to life.
Mayor Stoney understands the impact that crime can have.
"Violent crime is the toughest part of the job for me," he said.
Since taking office in January, he said he has had to make several condolence calls to families in the wake of the 21 homicides in the city. That includes the parents of Samuel Kwarteng, 20, of Alexandria, the Virginia Commonwealth University electrical engineering student who was fatally shot in the Carver community on April 13.
"The breadth of the job really hit me when I made an appearance at the double murder-suicide" on Feb. 16 at an apartment in the Mosby Court area, where two small children were discovered around three dead bodies.
Just a short time later, "I had to go put on a face to announce the East End Music Festival," he said. And a few hours later, "I had to put on a face to announce 500 new jobs were coming to the city. Still those murders stuck with me."
"The toughest part of my job is providing condolences to the parents and family members," he said. "Sometimes it makes you feel helpless.
"That is why I made public safety a priority in the budget," he said, "including providing $1.3 million to help retain veteran police officers who are being lured to other communities."
That is also why Mayor Stoney has tried to be more visible in the community to encourage people to take part in addressing crime.
He said the city and police cannot do it all. They need the help and support of residents to report suspicions.
"We're all in this together," he said.