Bloodshed
Gilpin Court becomes a lightning rod for tragedy and possible change
9/15/2017, 10:11 a.m.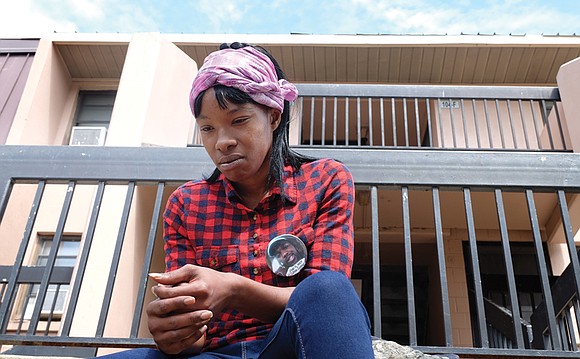 By Ronald E. Carrington
Every day since Sunday, Takeila Knight has held her own personal vigil outside the Gilpin Court apartment of her stepbrother, Marvin Christopher "Pee Wee" Eley, 26, one of the four people killed early Sunday morning in a horrific spate of violence in the public housing community.
Haunted by her stepbrother's death, Ms. Knight hung a silver star-shaped balloon with "I love you" inscribed in black magic marker and four long-stemmed red roses on a tree in front of his home.
"I can't believe he's gone," Ms. Knight said. "He was the kind of guy who would give you the shirt off his back. He had his problems, but took care of his family."
Over the course of eight days, nine people were fatally shot in Richmond, prompting grieving families and city officials alike to decry all the killing and ask what will it take to make it end.
Mr. Eley's body was discovered at 5:40 a.m. Sunday on the ground outside of his apartment in the 100 block of Federal Street. Police said he had been shot about two blocks away in the 1200 block of St. James Street.
About an hour earlier Sunday and two blocks from where Mr. Eley was found, police were called to the 1200 block of St. Paul Street for a report of gunfire. They discovered the bodies of Aaron Robinson, 50, Jenelle Smith, 26, and Cynthia K. Williams, 26, inside an apartment.
Police have not said whether there was a connection between the two incidents. But Chief Alfred Durham noted, "There is almost always a backstory to these shootings."
In a plea he has sounded before, Chief Durham and other city leaders called on residents to come forward with information.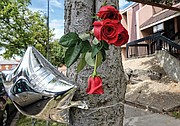 But Ms. Knight and others in Gilpin Court said they are hesitant to talk with police about what they've seen or heard.
"I don't got outside after dark because it's dangerous," said Annie Mahdee, president of the Gilpin Court Tenants Council. "I'm 75 years old and afraid to talk to the police."
She said she fears retaliation.
Police also are looking for witnesses with information about a Highland Park shooting about 10:20 p.m. last Saturday in which a 9-year-old girl was struck by a bullet as she stood with other children on a porch on 5th Avenue. Nearby on Pollock Street, police found Victor A. Harris, 57, who had been shot in the head while riding a bike. He died Monday night at a local hospital.
The rise in violence has shaken the city and spurred a shift of attention, focus and possible resources on the city's public housing communities, where much of the violence has occurred and where more than 2,000 people call home.
In response to the violence, Mayor Levar M. Stoney called a City Hall news conference Tuesday morning. Flanked by Chief Durham, Commonwealth's Attorney Michael N. Herring and T.K. Somanath, CEO of the Richmond Redevelopment and Housing Authority that operates the city's public housing communities, Mayor Stoney talked about the long- and short-term efforts to address the problem.