Student Minister Tony Muhammad of the Nation of Islam to speak in Richmond
4/21/2017, 6:36 a.m.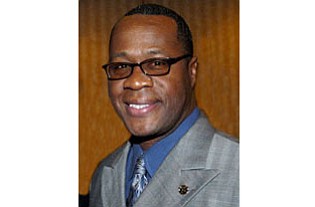 Nation of Islam Student Minister Tony Muhammad will speak at two engagements in Richmond next weekend.
Mr. Muhammad, the West Coast regional representative of Minister Louis Farrakhan, will talk about the adverse effect of vaccines on children, particularly African-American boys, 4 p.m. Saturday, April 29, at Faith Community Baptist Church, 1903 Cool Lane.
The 2016 documentary, "Vaxxed: From Cover-Up to Catastrophe," about the Centers for Disease Control and Prevention's handling of a study linking autism to the vaccine against measles, mumps and rubella, will be shown.
At 11 a.m. Sunday, April 30, Mr. Muhammad will speak on "The Hidden Enemy" at Muhammad Mosque #24, 408 E. Main St.
Information: (804) 218-0101 or (804) 263-0860.