Minister Abdul Rahman Aquil Muhammad, former Southern Regional Representative for the Nation of Islam, dies at 87
Free Press staff report | 5/10/2019, 6 a.m.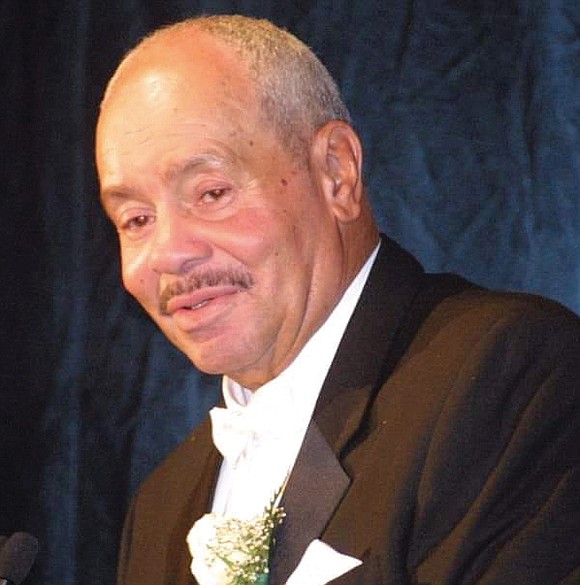 ATLANTA
A janazah prayer service for Minister Abdul Rahman Aquil Muhammad, a teacher, organizer and confidante of the late Nation of Islam leader Minister Elijah Muhammad and a longtime aide to his successor, Minister Louis Farrakhan, was held Saturday, April 27, 2019, at the late Rev. Ralph D. Abernathy's historic West Hunter Street Baptist Church in Atlanta.
Minister Muhammad, who served as the Southern Regional Representative for the Nation of Islam from 1969 to 1975, died Monday, April 22, 2019, in Atlanta. He was 87.
In his leadership capacity, Minister Muhammad "came to Richmond several times to inspire and uplift the people in Mosque No. 24 and the general population in the city," said Halim Muhammad, who helped organize the Richmond mosque.
Minister Muhammad was called the "Rock of the South," for his work in the region stretching from Virginia to Texas.
He had an impact on education and economics in many communities, leading Muslims in Atlanta to build four restaurants, three fish markets, a bakery, haberdashery, boutique and sewing center.
Born Samuel Saxon Jr. in Atlanta in October 1931, Minister Muhammad first heard the teachings of the Honorable Elijah Muhammad in 1955 and joined the Nation of Islam a year later in Los Angeles. He and his wife, Zarifah Rahman Aquil, relocated to Chicago in 1957, where she was an educator at Muhammad University of Islam.
Minister Muhammad helped establish an honor guard for Minister Elijah Muhammad, a Fruit of Islam squad specially trained in the security and personal safety of the Nation of Islam's leader. Minister Muhammad served on the security team for a decade.
Known in the 1960s as Captain Sam X, Minister Muhammad served as a captain with the Fruit of Islam in Miami and is credited with bringing boxing legend Muhammad Ali into the Nation of Islam. According to the Final Call, he nurtured and advised the young athlete in boxing and faith.
Minister Farrakhan officiated at the janazah prayer service, after which Minister Muhammad's casket was taken by horse-drawn carriage to Lincoln Cemetery, where he was buried.
Survivors include his wife and several children.