'The chickens came home to roost'
8/18/2017, 2:08 p.m.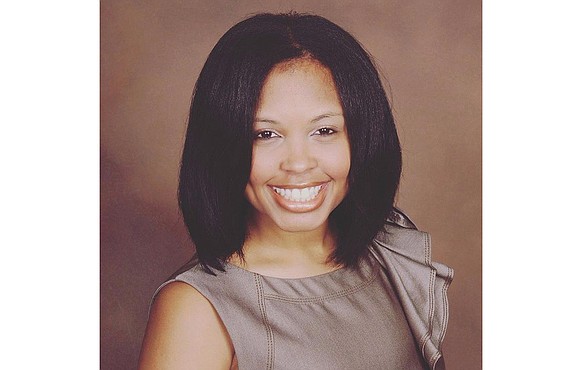 Sesha Joi Moon
I consider myself a daughter of the Commonwealth as I was born in Richmond, just miles away from Charlottesville. As the former capital of the Confederacy, Richmond has been home to some of the most divisive periods in history and has routinely demanded that battle lines be drawn among its residents.
As a child, I played on cobblestone streets that were battlegrounds during the Civil War. On field trips, I frequented plantations in Jamestown, where the first documented Africans arrived during Colonialism. Considering I am intimately familiar with the Commonwealth's antebellum roots, it is for that very reason that I was not shocked by the events in Charlottesville.
Let's be honest: The "Unite the Right" rally was held just minutes away from Monticello, a plantation where Thomas Jefferson owned several hundred slaves during the period in which he founded the University of Virginia. This area has been responsible for systemic oppression against people of color for generations. A well-crafted press release and social media hashtag for #BlacksAtUVA cannot wash away the stain from the blood on this city's hands from not only this weekend, but since its inception in 1762. As with Donald Trump, it's too little, too late.
While our state slogan may be "Virginia Is for Lovers," Central Virginia has been a bedrock of hate for nearly 400 years. The chickens came home to roost this past weekend.
Unfortunately, for all of the area's progress, a lot of resentment lingers beneath the revitalization, especially in Richmond, which seemingly swept the city's racist past under a rug that was embellished with a shiny RVA logo.
As a resident of color, I haven't had the luxury of hiding behind a cloak of privilege and avoiding the hard truths about race in this country. I have had no choice but to accept that this is us — this is who we really are as a nation.
On the heels of the city erecting a memorial statue for Maggie L. Walker, we cannot overlook the fact that our capacity to build a stronger, more inclusive identity for Richmond is contingent on the removal of any statues that place the legends of the lost cause on a pedestal. To borrow from Gov. Terry McAuliffe's remarks to the Charlottesville protesters, "There is no place for you here, there is no place for you in America," and I look forward to counterprotesting the preservationists as they descend on Monument Avenue.
Last weekend reminded me that I have a responsibility to continue the fight on behalf of Heather Heyer, who gave her life for the cause in our long walk toward freedom, when she easily could have accepted her privilege and sat idly by. It reminded me that I must help to politically mobilize my community and emulate the leadership of Charlottesville Mayor Mike Signer, Mayor Jim Gray of Lexington, Ky., and New Orleans Mayor Mitch Landrieu.
It reminded me that I have to take a stand by taking a knee in solidarity with Colin Kaepernick, Marshawn Lynch and Michael Bennett until this country exhibits the values that are embedded within its own national anthem.
It reminded me that I must play a more active role in the conversation about how to honor Richmond's past while honing RVA's future without disguising terrorism and racism as patriotism.
It reminded me that despite this country's storied past, we have a fighting chance at change — and the time is now.
The writer is a human capital strategist with the U.S. Patent and Trademark Office.