Friday night football starts for city teams
Fred Jeter | 8/25/2017, 6:54 p.m.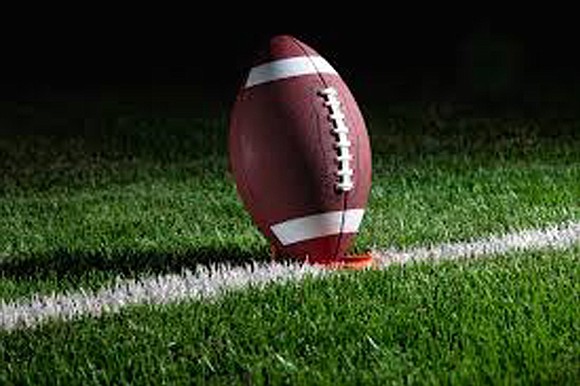 Richmond's high school football teams will have a different look this season — at least on the sidelines.
Four of the five city public schools will have new head football coaches following a forgettable 2016 campaign that produced an overall 10-43 record.
Action kicks off Friday, Aug. 25, with Huguenot High playing host to Booker T. Washington High of Norfolk at 7 p.m. Huguenot is the only Richmond school with a returning coach, with Bryan Jennings beginning his fourth season.
Also on Friday, Thomas Jefferson High, under new Coach P.J. Adams, travels to Goochland High for a 7 p.m. game.
Armstrong High, under new Coach Kenny Painter, also opens 7 p.m. Friday at Woodgrove High in Loudoun County. Woodgrove will be coming to Armstrong in 2018.
On Saturday, Aug. 26, George Wythe High, under new Coach Jerome Jeter, travels to John Marshall High, under new Coach Phillip Sims, for a 1 p.m. matinee.
There's nowhere to go but up for city football.
Last season, Thomas Jefferson was 4-7; Huguenot, 3-7; John Marshall, 2-9; Wythe, 1-10; and Armstrong, 0-10. Most of the schools' victories were in games against one another.
Thomas Jefferson, George Wythe, John Marshall and Armstrong will compete this year in the Virginia High School League's Class 3, Region B.
Huguenot, Richmond's largest school, is in Class 4, Region B.
The divisions are based on school population.
The new alignment has little impact on regular season scheduling. It will determine postseason matchups.
Wythe and Huguenot continue to play basically their old Dominion District schedules dominated by higher classified schools. Similarly, Armstrong continues playing its old Capital District schedule, while John Marshall continues to face mostly old Colonial District foes.
The exception is Thomas Jefferson. The Vikings' revamped schedule includes non-traditional foes Goochland, Greensville, Caroline, Essex and Campbell.