Harmon named chairman of McGuireWoods
12/8/2017, 6:01 a.m.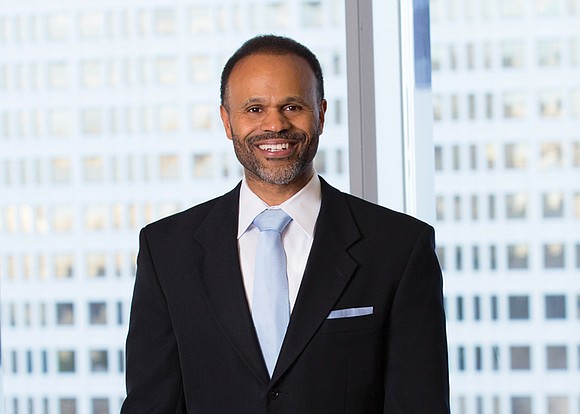 By Ronald E. Carrington
It's a first.
McGuireWoods, the state's largest law firm and one of the biggest in the nation, has chosen Jonathan Harmon as its new chairman.
His selection was announced Monday following a vote by the firm's board of partners.
Mr. Harmon, 52, will lead the firm that has 1,050 lawyers in 23 offices in the United States and abroad. He is the first person of color to become chairman in the firm's 180-year history and among a few African-American lawyers to lead a top 100 firm.
He succeeds Richard Cullen, a former Virginia attorney general, who served as McGuireWoods' chairman for the last 11 years.
In addition, the board appointed J. Tracy Walker IV to follow Thomas E. Cabaniss as the firm's managing partner.
Mr. Harmon is a graduate of West Point and served as a first lieutenant in the Army's 1st Cavalry Division during Operation Desert Storm. He later earned his law degree at the University of Texas School of Law and became a summer associate at McGuireWoods in 1995. A nationally respected litigator, he has led the firm's business and securities litigation department since 2015.
Mr. Harmon said he will continue the firm's focus on empowering clients to meet their strategic business goals, fostering collaborative innovations that shape the firm's future and building upon its dedication to diversity, pro bono and community service.
Mr. Harmon and wife Rhonda, who also is an attorney, have two sons and two daughters ranging in age from 13 to 20.

George Keith Martin, managing partner of McGuireWoods' Richmond headquarters office, praised Mr. Harmon and his selection in a brief interview Tuesday with the Free Press.
"Character is very important in any leader," Mr. Martin said. "Jon is someone that exemplifies character, integrity, trust and confidence, someone that will inspire you."
Regarding the new chairman's personal side, Mr. Martin said he teaches Sunday school to first- through fifth-graders and in a prison ministry. That 20-year ministry though Faith Landmarks Ministries includes Bible study at a juvenile facility in Chesterfield County and at the federal penitentiary in Petersburg.
"He is a uniquely gifted individual who relates to corporate executives, children and people who are incarcerated. He is a very warm and dedicated person," Mr. Martin said. "It's great that when someone looks at McGuireWoods and sees Jon, they know that they will get all of the characteristics of great leadership."