Diversity efforts lead to key appointments at U. Va.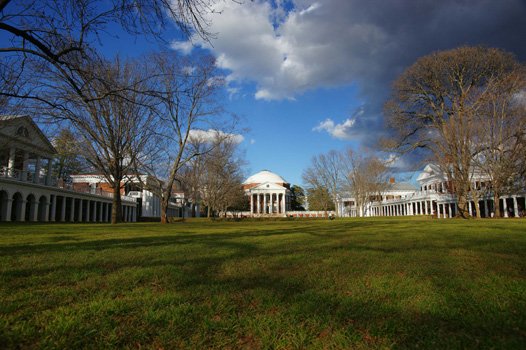 The University of Virginia is beefing up diversity efforts.
The endeavors go to hiring, as well as representation on key university boards and committees.
"The University of Virginia has done an excellent job in creating a diverse student body, faculty and administrative staff, but we are committed to doing more," said U.Va. Rector George Keith Martin, a Richmond lawyer who is leading the effort as head of the university's board of visitors.
"Our students will compete in a global economy, and we will better equip them to do so if they have a more diverse experience at the university," he added.
Mr. Martin is the first African-American elected rector in the university's 195-year history.
Other African-Americans have been selected or named to important and influential positions at the Charlottesville university in recent weeks.
Roscoe C. Roberts was named the university's new general counsel this month. He is the first African-American to hold the job.
Mr. Roberts was appointed by state Attorney General Mark R. Herring. He moves to the position from Virginia State University, where he served as legal counsel.
Among his duties: He will lead a staff of eight attorneys in drafting and reviewing contracts, real estate transactions, litigation and regulatory matters.
Mr. Roberts earned a bachelor's degree from Wake Forest University and is a 1978 graduate of The College of William & Mary Law School. He began his legal career that year at the Petersburg Legal Aid Society.
"Roscoe enjoys an outstanding reputation," said Mr. Martin, who also is managing partner at the Richmond office of McGuire Woods LLP in Downtown.
In July, Pamela Sutton-Wallace was named the new chief executive officer at the University of Virginia Medical Center. She, too, is the first African-American in that post.
Ms. Sutton-Wallace previously was senior vice president for hospital operations at Duke University, where she served 17 years. She is a graduate of Washington University in St. Louis. She holds a master's degree in public health from Yale University.
Separately, Mr. Martin said advocating for diversity would be a top priority when he became rector in July 2013, and he has appointed several African-Americans to university boards.
He appointed Richmonder Ken Johnson to the McIntire School Foundation, which oversees the university's McIntire School of Commerce.
Mr. Johnson heads the Richmond-based marketing firm Johnson Inc. Among his accolades: He was named Entrepreneur of the Year in 2004 by the Metropolitan Business League. He earned a bachelor's degree in public administration from Virginia State University.
Mr. Martin also named Richmond native John B. Harris Jr. to the board of trustees of the University of Virginia Investment Management Co. that oversees the university's $6.2 billion endowment.
Mr. Harris, who earned his law degree from the University of Virginia School of Law and graduated with honors with an economics degree from Harvard University, is a former senior banker, executive and director of Deutsche Bank.
Mr. Martin also named Jonathan Mariner to the Darden Foundation Board, which oversees the Darden School of Business, the university's graduate business school.