Personality: Theo Suber Jones
Spotlight on president of Delver Woman's Club
12/8/2017, 6:43 a.m.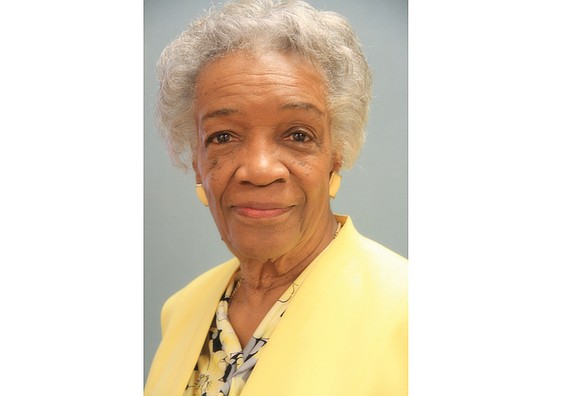 Family: Late husband, Rev. Leroy Jones; two sons, the Rev. Michael L. Jones and Deacon Anthony L. Jones; eight grandchildren and 12 great-grandchildren.
Delver Woman's Club mission: To draw together women of common interests in civic, cultural, educational, economic and social activities while intentionally carrying out our motto "Lifting as We Climb."
Why I am excited about this organization: I am excited because Delver women get the opportunity to interact with people from all walks of life. Through meeting and working with others of similar and diverse interests, we enhance the skills we've already acquired.
Delver member profile: Members of the Delver Woman's Club are registered voters who are active in their religious affiliations and participate in many community endeavors.
No. 1 priority as president: To honor our club's rich past of community involvement by continuing to build on that rich foundation.
How I start the day: Meditation and a brisk walk.
A perfect day for me is: Lunch out and shopping for shoes.
A quote that I am inspired by: "No weapon formed against me shall prosper," Isaiah 54:17, and "For such a time as this," taken from Esther 4:14. Whenever I face a difficult situation, I remember these scriptures from the Bible and they sustain me.
Best late-night snack: Potato chips and ginger ale.
Person who influenced me the most: In addition to my parents, the late Levi and Louise Suber, I received especially helpful advice from the late Zipporah T. Medford, former school principal and boss.
Book that influenced me most: "Journey to The Well" by Vashti M. McKenzie.
Book I'm reading now: "A Devine Detour: From Doctorate to Diagnosis to Destiny" by Taleshia L. Chandler.
The one thing that I've learned in life is: Unsolicited advice is seldom welcomed.
Next goal: To sail on a special riverboat on some of the beautiful waters of Europe.