William 'Dill' Dillon, former VUU football standout, dies at 59
12/22/2017, 3:18 p.m.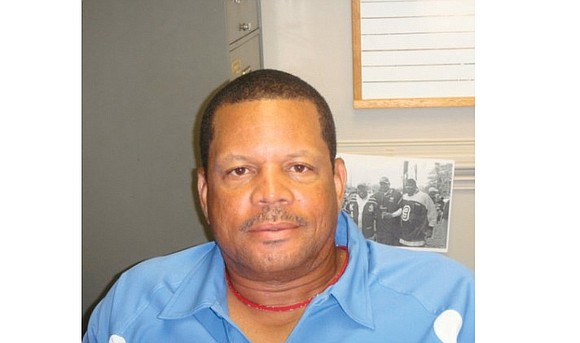 Virginia Union University has lost one of its all-time athletic heroes.
William Jerome "Dill" Dillon, 59, died Saturday, Dec. 16, 2017, at his home in Henrico County following a lengthy illness.
Mr. Dillon was a three-time Associated Press Little All-American safety for VUU under former Coach Willard Bailey and helped usher the Panthers into the national football spotlight.
A native of Detroit, Mr. Dillon played for VUU from 1979 to 1982. Those were glory seasons for the Panthers. VUU went 38-8-1 during that period, while winning CIAA football titles in 1979, 1981 and 1982 and qualifying for its first four NCAA Division II playoffs.
Previously, historically black colleges and universities essentially had been omitted from the NCAA postseason landscape.
Mr. Dillon played in one of the most unforgettable games — albeit a loss — in VUU annals on Nov. 27, 1982, in the bitter cold of Fargo, N.D.
Facing North Dakota State University in the first round of the NCAA playoffs, the Panthers appeared to have secured victory on an apparent interception and touchdown return by Dwayne Drew in the final minutes.
However, the play was nullified by a mysterious "inadvertent whistle" and the host team went on to claim a 21-20 victory.
Mr. Dillon was brilliant as a ball-hawking safety, recording 30 career interceptions and twice being named CIAA Defensive Player of the Year. He was selected to the AP's Little All-American team as a sophomore, junior and senior. In 2008, he was inducted into the VUU Athletic Hall of Fame.
While Mr. Dillon was not drafted, he had a long tryout with the NFL's Seattle Seahawks.
Later, Mr. Dillon emerged among the area's elite softball sluggers with a variety of powerhouse teams. He continued to excel on the diamond until last year, when he became ill.
He also was a respected high school basketball official who was assigned many of the important, late-season tournament games.
A visitation will be held noon to 4 p.m. Tuesday, Dec. 26, at March Funeral Home, 2110 E. Laburnum Ave., with family hour from 6 to 8 p.m.
His funeral will be 11 a.m. Wednesday, Dec. 27, at Saint Paul's Baptist Church, 4247 Creighton Road.
Mr. Dillon is survived by his wife, Stephanie; a daughter, Takita White; and three sons, William Jerome Vines, Christopher Dillon and Brodie Dillon.