VUU plays VSU at Barco-Stevens Hall Saturday
Fred Jeter | 2/4/2017, 3:13 p.m.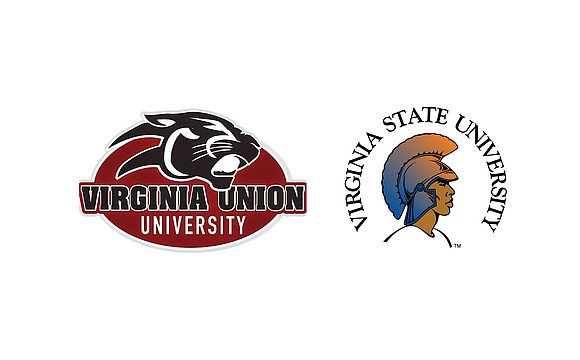 Virginia Union University men's basketball isn't for the faint of heart.
Coach Jay Butler's Panthers have been dubbed the "Cardiac Cats" for their uncanny ability to win by the slightest of margins and in the scariest of scenarios.
VUU has prevailed in eight games — including six in January — by one or two points, and twice in overtime.
Attribute the Panthers' repeated escape acts to the "cats have nine lives" theory. With their nail-biting victories, the Panthers have won nine of their last 10 games. The team carried a 17-5 overall record and a 9-1 record in the CIAA into this week's play.
That sets the stage for VUU's showdown 4 p.m. Saturday, Feb. 4, against Virginia State University at sure-to-be-rocking Barco-Stevens Hall on the Lombardy Street campus.
The game will be for local bragging rights, as usual, but also very likely for the CIAA Northern Division title and the No. 1 seed in the CIAA tournament Feb. 21 through 25 in Charlotte, N.C.
VSU is coming to Richmond even hotter than the Panthers.
Coach Lonnie Blow's Trojans are 17-3 overall, 9-1 in the CIAA, and have won 11 straight games, including a 74-59 decision over VUU on Jan. 15 in the Freedom Classic.
Both squads feature CIAA Player of the Year candidates.
VUU senior guard Ray Anderson leads the CIAA in scoring with an 18 point average, while adding 4.8 rebounds and 3.5 assists per outing. He excels at driving to the hoop and, as a result, is among the conference's most fouled players. He has made opponents pay, hitting 83 of 109 free throws for 76 percent.
VSU's key to victory may be keeping Anderson off the foul line in late game situations.
In the Trojans' win over VUU last month at the Richmond Coliseum, Anderson had just three points at halftime and finished with 14. He was 2-for-5 at the foul line and committed five turnovers.
A more recent VUU hero is 6-foot-6, 260-pound Devin Moore. The transfer from Hagerstown Community College in Maryland was 9-for-11 from the floor and had 18 points in VUU's game against Chowan University.
Moore is a Charles Barkley-type player, surprisingly nimble and springy for someone so burly.
As the defending CIAA champion, VSU may have multiple Player of the Year candidates, but one — Kevin Williams — has missed the last four games for undisclosed reasons. The senior guard had 20 points, five assists and two theatrical dunks in VSU's win over VUU, but hasn't played since.
Also in the running for Player of the Year and certainly All-CIAA are senior Elijah Moore (12.3 points, 6.7 rebounds per game) and junior Richard Granberry (14.8 points, 8 rebounds, shooting 58 percent from field).
Granberry, a 6-foot-8 junior college transfer, had 11 points and 11 rebounds in VSU's win over VUU.
Key for VUU will be keeping Granberry off the offensive glass and trying to rattle unflappable point guard Waymond Wright.
A cool customer if ever there was one, Wright has just 23 turnovers in 479 minutes this season as the Trojans' primary ball handler. He had only one lost possession in 34 minutes handling VUU's various presses.
Wright might want to wear cotton in his ears Saturday at cozy Barco-Stevens Hall, however. VUU's gym at 1500 N. Lombardy St. figures to be a rowdy place before a revved-up, overflow audience. Partisan cheering could be hazardous to ear drums in the historic facility that has served as the Panthers' home court since January 1947.
Despite VSU's relatively easy win over VUU during the Freedom Classic, revengeful Panthers may rate the favorite Saturday based on Anderson's determination plus the home court advantage.
And don't forget the "nine lives" theory.