Virginian Charles Haley first to win 5 Super Bowls
2/17/2017, 7:54 p.m.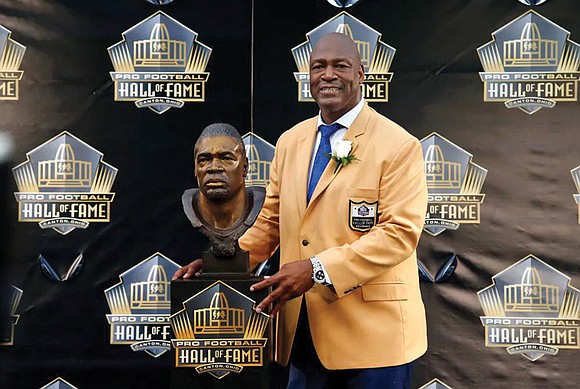 A lot has been said about New England Patriots quarterback Tom Brady winning five Super Bowls.
But a Virginian was the in the NFL to win five Super Bowl victories.

Charles Haley, born in the unincorporated community of Gladys in Virginia's Campbell County, was part of five Super Bowl wins — two with the San Francisco 49ers and three with the Dallas Cowboys.
Brady, in his 17th NFL season, is the first quarterback to earn five Super Bowl rings. He also has been on the Super Bowl losing side twice.
Haley, who was 5-0 in Super Bowls, was a fearless outside linebacker who racked up 500 tackles, 100.5 sacks and 25 forced fumbles in a 12-season NFL career.
Before becoming the 49ers' fourth round draft pick in 1986, Haley starred at William Campbell High School near Lynchburg and for James Madison University.
Haley, now 53, is a member of the halls of fame for JMU and the NFL.
Another Virginian with a noteworthy championship record is the late Johnny Sample.
From Cape Charles on Virginia's Eastern Shore, Sample played at Maryland State College, now the University of Maryland-Eastern Shore, before joining the Baltimore Colts as a seventh round draft pick in 1958.
A defensive back, Sample became the only man to win the NFL championship (1958 and 1959 with the Baltimore Colts), the AFL championship (1968 with the New York Jets) plus the Super Bowl (1969 with the Jets).
Sample finished with 41 career interceptions, including one he returned for a 42-yard touchdown for the Baltimore Colts in the 1959 NFL title game against the New York Giants.