School Board approves $301.6M budget request
2/24/2017, 1:04 p.m.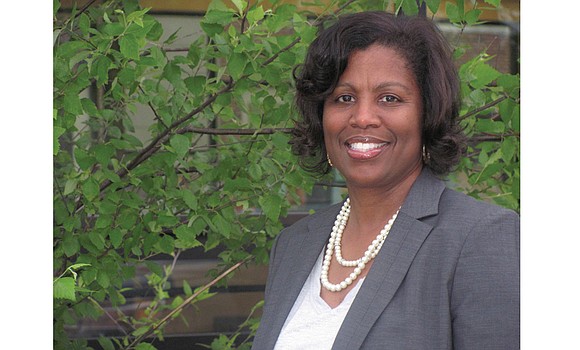 By Holly Rodriguez
After weeks of public input and discussion about the needs of the city's schools, the Richmond School Board approved a $301.6 million operating budget for 2017-18 Tuesday night that would include $172.7 million from the city.
The spending plan that will go to Mayor Levar M. Stoney calls for a $21.2 million increase in the city's contribution to schools, or a 14 percent hike over the $151.5 million the city is providing for the 2016-17 school year.
Teachers and school advocates in the audience applauded following the 7-1 vote for the "needs-based" budget that largely adopts the plan that Superintendent Dana T. Bedden advanced.
The board tried and failed last year to obtain that kind of major hike in city spending on schools, and the chances that this latest attempt will succeed are considered slim as Mayor Stoney prepares the budget plan he will submit to Richmond City Council next month.
The sole vote in opposition came from Jonathan Young, 4th District, who suggested several amendments, including removal of $1.7 million in professional development funds for teachers.
He expressed concern that the budget plan does nothing to facilitate real change.
"I think it's a continuation of what RPS has been doing. And what RPS has been doing has not worked," he said.
The professional development funding, including laptops and online training for teachers and an upgrade in security technology for the school system, remained in the approved budget despite Mr. Young's suggestion of removal.
The budget also includes $1.21 million for a 2.5 percent pay increase for teachers, in addition to $4.9 million to improve pay for veteran teachers, who now earn close to the same amount as new teachers.
It also includes $702,000 to place a nurse in each of the schools, and funding for middle school athletics, foreign language instruction, band and chorus programs and staffing for a multicultural service center.
Chairwoman Dawn Page, 8th District, said the board's action on the budget is just a beginning, and called on her fellow board members and parents to remain steadfast in supporting schools.
"We've only completed a small piece" of the process, she said, noting that the mayor and council need to understand the scope and diversity of needs for the city's public schools as they develop the budget plan for the city.
"It is essential that parents be a part of our school communities, and it's important that we set a solid foundation for our students … that we have high expectations, remain fiscally responsible and good stewards of public dollars."