Patricia Southall Smith to speak at Delta Founders Day luncheon
1/6/2017, 9:57 p.m.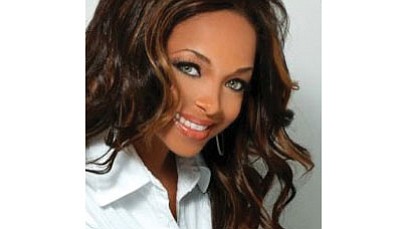 Red and white will be on display as members of Delta Sigma Theta Sorority pour into Downtown this weekend to mark the 104th year of the group's founding.
Nearly 1,400 members are expected to take part in Founders Day activities at the Greater Richmond Convention Center, it has been announced.
The Richmond Alumnae Chapter is hosting the program for sorority members representing more than 30 chapters in Central Virginia and Hampton Roads, said Yolanda B. Taylor, spokeswoman for the Richmond chapter.
The main event: A luncheon on Saturday, Jan. 7. The featured speaker: Patricia Southall Smith, businesswoman, former Miss Virginia USA and wife of now retired NFL great Emmitt Smith.
Mrs. Smith is the founder and CEO of the nonprofit Treasure You that supports women's financial, educational, emotional and spiritual needs and co-founder of the Pat and Emmitt Smith Charities.
In addition, Ms. Taylor said the Deltas will make a donation to a nonprofit, Change the World RVA, which she said was set up to support high school and college students in the Richmond area who are homeless or experiencing instability with housing.
The luncheon also will include music by the Ayinde Williams Quartet and the Richmond Alumnae "Delta Pearls," Ms. Taylor said.
One of the Greek letter organizations started more than a century ago at Howard University, Delta Sigma Theta was organized by 22 students at the Washington university in January 1913.