Personality: Doris Henderson Causey
Spotlight on the Virginia State Bar's first African-American president
7/28/2017, 12:03 p.m.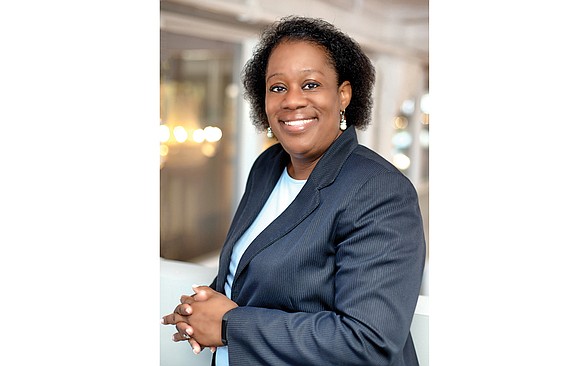 When elected and length of term: Elected June 2016; term began July 1, 2017, to June 30, 2018.
When Virginia State Bar was founded: The Virginia State Bar was created in 1938 by the General Assembly as an administrative agency of the Supreme Court of Virginia.
Its mission: To regulate the legal profession of Virginia, to advance the availability and quality of legal services provided to the people of Virginia, and to assist in improving the legal profession and the judicial system.

Number of members: 50,369. This includes retired and active judges and all attorneys licensed to practice in Virginia, including active, associate, retired and disabled.
My greatest challenge: Keeping up with my three children and my husband, while maintaining my busy practice, managing the CVLAS office and volunteering as president of the VSB.
My greatest satisfaction: Winning a case for a client who has been a victim of injustice.

With the high cost of legal services, what is the VSB doing to make services more affordable to citizens: The VSB sponsors Virginia.freelegalanswers.org, which offers free legal advice in response to questions posed by individuals meeting certain income criteria. Karl Doss is the VSB Director of Access to Legal Services. The VSB has a special committee on Access to Legal Services, which fosters support for free and reduced fee legal services with the goal of improving access to the legal system for all Virginians and for nonprofit charitable civic groups that serve the public good. Additionally, VSB has a special committee that oversees the Virginia Lawyer Referral Service in order to promote the goals of providing the public access to legal services through an immediate referral to qualified, competent, fully licensed practitioners in their specific area of need; referring citizens to other appropriate resources to assist them with their legal or law-related problems; encouraging the practice of "preventive law" by assisting citizens in solving many potential problems before they become more serious; and generally bringing the public to a better understanding of the law and legal profession.

What does the VSB do to hold accountable attorneys not living up to the ethical standards required: VSB has a disciplinary process that holds attorneys accountable. Individuals can file a complaint with the VSB against a Virginia attorney, which will be analyzed to determine whether an ethical violation has occurred. If a violation has occurred, sanctions range from reprimands to revocation of a law license. Individuals who have suffered a financial loss because of the dishonest conduct of a Virginia lawyer may petition the Client Protection Fund Board to get their money back.

Status of justice in Virginia: Average. We can always do more. Currently, you have a right to an attorney only in criminal cases. One day, we will reach the level of having a right to an attorney in civil cases — foreclosures, bankruptcy, child custody, support, divorce and domestic violence, etc. There are hundreds of civil cases on the dockets throughout Virginia daily where individuals do not have any representation or advice.