Former Highland Springs player Mike'l Simms joins VCU Rams
6/9/2017, 12:35 p.m.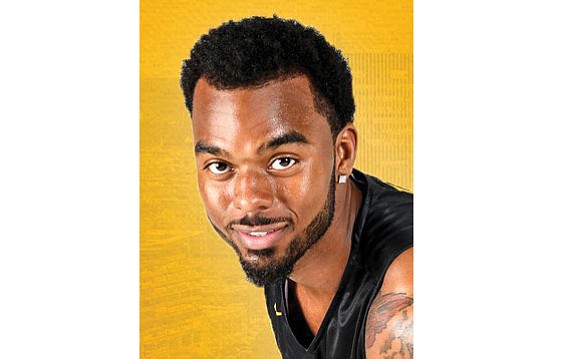 Lose one. Add one.
Virginia Commonwealth University's ever-evolving basketball roster continues to make headlines.
Last week, guard Samir Doughty announced he is leaving the Rams after displaying much promise as a red-shirt freshman.
Soon after, Coach Mike Rhoades announced the signing of 6-foot-5 wing Mike'l Simms, a former player at Henrico's Highland Springs High School who attends Cowley Community College in Kansas.
That leaves Coach Rhoades with 12 active scholarship players — one short of the NCAA maximum — for the 2017-18 season.
Doughty will be missed. The Philadelphian averaged nine points, four rebounds, two assists and 21.3 minutes per game this past season.
He likely would have been a full-time starter this season, Coach Rhoades' first as head coach after succeeding Coach Will Wade.
Simms graduated from Highland Springs High in 2015 and spent one season at Bull City Prep Academy in Durham, N.C., before attending Cowley Community College, where he averaged 14 points as a freshman.
He will have three years of eligibility for the Rams.
Simms becomes at least the fourth Highland Springs High alumnus to wear the VCU black and gold.
Others were Harry Shelton (1975-76 season under Coach Chuck Noe), Mike Hargett (1992-93 under Coach Sonny Smith) and Brandon Rozzell (2007-2011 under Coaches Anthony Grant and Shaka Smart).
Rozzell was a standout on VCU's 2011 Final Four team, hitting 78 3-pointers and averaging 12 points.
But don't close the book on VCU's 2017-18 roster.
Coach Rhoades, with one more scholarship available, seems committed to an up-tempo, "Havoc"-style team. To make that work, a deep roster is needed to maintain high energy.
VCU has been to seven straight NCAA tournaments, but this offseason has been particularly topsy-turvy.
As it stands now, VCU has only four returning players from last season — DiRiante Jenkins, Justin Tillman, Jonathan Williams and Malik Crowfield.