NSU's Alex Mauricio drafted by Yankees
6/24/2017, 1:22 p.m.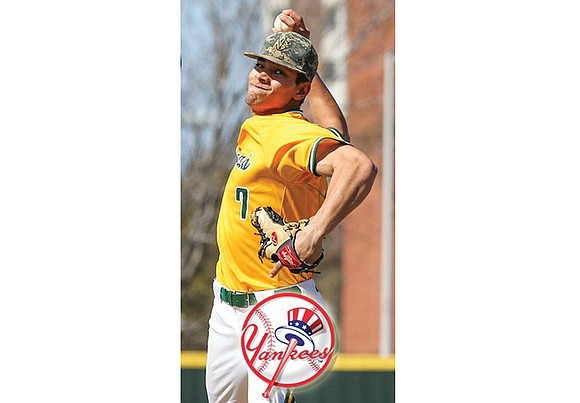 Former Norfolk State University and Manchester High School baseball standout Alex Mauricio is now an employee of the New York Yankees.
Named MEAC 2017 Player of the Year, Mauricio was selected by New York in the 27th round of Major League Baseball's amateur draft on June 14.
As an NSU junior, Mauricio was impressive in many ways.
Offensively, he hit .345, with 17 doubles and 11 stolen bases. As a right-handed pitcher, he was 4-4, with a 3.49 earned-run average and 51 strikeouts.
He filled in as infielder and outfielder for NSU, but likely will concentrate on pitching as a professional.
Mauricio will pass up his senior year of eligibility at NSU to enter the Yankees' minor league farm system. NCAA Division I baseball players become eligible for the draft following their junior year.