Rising stars win Queen Classic events
6/30/2017, 6:45 a.m.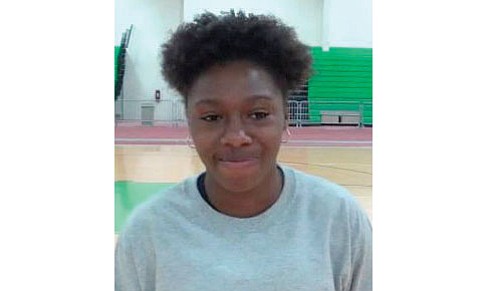 Queen Harrison is believed to be the first female from an area high school to become an Olympic track and field athlete.
Will Titiana Marsh become another?
Marsh, a rising senior at Thomas Dale High School in Chesterfield County, was a double winner at the inaugural all-girls Queen Classic on June 10 at Sports Backers Stadium.
The track and field competition was organized by Harrison, who laid down fast tracks as a student at Henrico County's Hermitage High School and Virginia Tech en route to winning a berth on the 2008 U.S. Olympic team as a 400-meter hurdler in Beijing.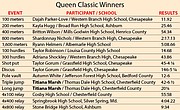 Facing a strong field at the inaugural event, Marsh easily won the long jump — 20 feet, ¼ inches — while also dominating her specialty, the triple jump with 42-6½.
Marsh ranks among the nation's premier high school triple jumpers. She proved that by taking second in the New Balance National Championships on June 17 and 18 in Greensboro, N.C.
Marsh also prevailed in both the long jump — 20¾ — and the triple jump — 43-5 — at the state Group 6A Championship in Newport News on June 2 and 3.
After Harrison's success in the Olympics, Kellie Wells of James River High School in Chesterfield County and Hampton University shined in the international competition. Wells won the bronze medal in the 100 hurdles at the 2012 Olympic Games in London.
A near miss was Dawn Sowell out of Jefferson-Huguenot-Wythe High School and Louisiana State University. Sowell ran the fastest 100 and 200 meters in the world in 1989, but never made the Olympic team because of injuries.
Harrison remains active on the pro track circuit.
The Queen Classic is designed to provide opportunities for future Olympic hopefuls. Harrison says it will become an annual event.       
Britton Wilson was another jewel in the crown at the Queen Classic. The rising junior at Henrico County's Mills Godwin High School won the 400 meters in 54.34.
The previous week, Wilson, who is the daughter of former Virginia Commonwealth University basketball player Vince Wilson, won the 200 meters and was second in the 400 meters at the state 5A Championship.