'Trumpcare' health plan would strip insurance from millions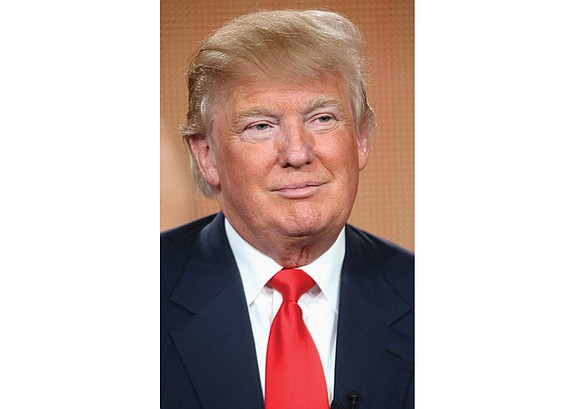 WASHINGTON
Impressed by President Trump's campaign promises to make health care more affordable, Mavis Reivis crossed her fingers and voted for him.
But the 52-year-old Richmond resident and millions like her are now facing reality: The new GOP health care plan that President Trump endorses to replace the six-year-old Affordable Care Act, or Obamacare, is likely to rip away their health coverage.
The "Trumpcare" plan that House Speaker Paul Ryan unveiled Monday and is now seeking to push through the Congress over the next month, would eliminate the subsidies that have helped Ms. Reivis and others secure comprehensive coverage and replace the subsidies with smaller tax credits that would put the cost of insurance out of reach.
The plan also calls for shrinking Medicaid coverage for low-income adults who cannot afford any policy and eliminating specialty women's health services, despite President Trump's promises of providing a better, more accessible health program that would benefit everyone.
Obamacare allowed 20 million people to gain insurance coverage, including 11 million people who have benefited from the expansion of Medicaid in 33 states.

Early analysis of the GOP plan suggests that 6 million to 10 million people would lose health insurance, with suggestions that those numbers would increase because of people whose employers do not provide health benefits.

"My employer doesn't provide coverage," Ms. Reivis told the Free Press on Tuesday.
She is a restaurant hostess and cashier and pays for her own insurance through the ACA.
"I'm scared about what is being proposed because I could lose what I have. I don't want to think about not having insurance at my age. But that's what could happen," she said.
With earnings of about $360 a week after taxes, she said she now strains to pay the $270 a month that is her share of her comprehensive health insurance. She said she is grateful that, through the ACA, the government pays the remainder of the cost — about $720 a month — particularly because she recently was diagnosed with kidney disease.
Ms. Reivis was hoping that President Trump could come up with a way to reduce her personal cost.
However, under the House plan, she would receive $3,500 in tax credits, or $5,140 a year less than the $8,400 in annual subsidy the government now provides to assist in the purchase of her insurance.
"From what I'm hearing, I won't be able to afford insurance. And then my doctors won't see me," said Ms. Reivis, who is starting to feel betrayed by a president who campaigned on the promise that "we're going to have insurance for everybody," with coverage that would be "much less expensive and much better."
Indeed, experts indicate the only winners from the Republican plan are likely to be businesses that do not offer health insurance and wealthy individuals and couples with incomes of $200,000 or more a year.
Both groups have been taxed to help pay for the ACA and now would have those taxes eliminated if the ACA is repealed. That's a collective estimated gain of $600 billion over 10 years in reduced taxes, according to analysts.